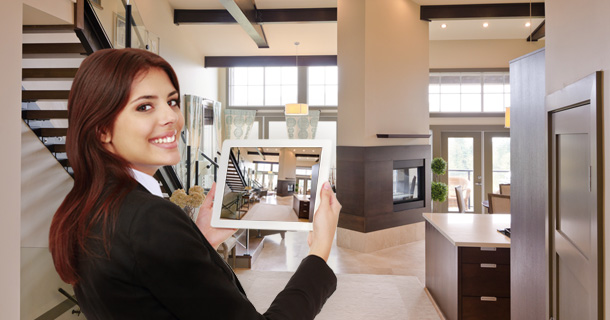 Do you have five minutes? I encourage you to take this time to do a quick tour of your MLS and review the quality of home photography that is passing as "adequate" to someone's definition (not mine!) this very second. While some agents do an amazing job enlisting the help of a professional photographer, many others make do with the cameras in their phones, and some of the photos are truly horrific.
My favorite gift I received this past Christmas was a 2016 daily calendar of bad real estate photos with hilarious captions. Turning to a new day reveals another bad, awkward, or truly terrible real estate photo. To date, my favorite includes an otherwise-vacant living room with a kayak seemingly staged in the middle, including a person – yes, a real live person – sitting in the kayak. I am not sure what this agent was trying to achieve here…
Is the agent trying to get across the message that this is a home for outdoor living or perhaps the potential buyer needs a flood insurance policy before buying? Only the seller and the listing agent can know for sure, but the fact that a photo like this represents what some agents consider adequate should be a concern to any agent who is concerned about the reputation of the real estate industry.