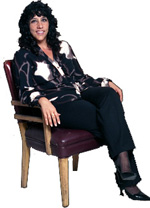 Q: "Denise, I've never held a client appreciation event, but I know I need to this spring.  Help!  What do I do?"
A: The first thing to do is to ensure that you have secured a small base of key players (and helpers) that you absolutely want to be there.  Make the date at least 60 days from now.  Plan everything. I mean everything – from the biggest detail to the tiniest ones. Your event should come off without a single hitch.
Send "Save the Date" cards immediately. Then, 5 weeks from your event send out an "Invitation" card.  The following week, send out a date and RSVP reminder. Three weeks from your event send out a "Countdown" card that says, "3 weeks to go…" with another RSVP reminder.
You'll also have far better success with your event if you call each person up personally after the "Invitation" card is sent, to back your invitation up with the sound of your voice telling them how much you want them to be there.
At the event, always have great food and beverages, make sure you lead the show, and make sure everyone is greeted at the door.  Nametags help.  Start on time, and finish on time.  Send a "Thank You" when it's all over with pictures you took.