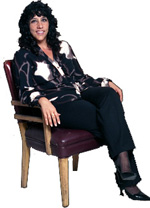 Q: Denise, with all the options available today, what's a good source of news in the real estate industry?
A:  Your MLS. If you want to know what the real estate market is doing, you have the best place to track it right at your fingertips. Do you know how many houses have sold in your area this month? Do you know the most popular price point? Do you know what your absorption rate is or what your appreciation rates are? Do you know how this compares to last year or the year before?
It's all there for you. Most agents don't do enough research on their own local market – they tend to listen to the news … which is very general in nature. Know what's going on in your neighborhood.  Focus on it exclusively and in detail.