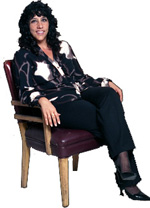 Q: I have a seller who has put her home on the market twice in the past 12 months, then cancelled it each time within 3 months of being listed because she wasn't getting any offers – let alone a sale. How do I get her to keep her home on the market long enough to find viable buyers in today's market?
A: First of all, you need to take the time to talk to your seller about the realities of your current market. If the days-on-market number is 6 months, and your seller expects her home to sell in 3 months, she isn't being very realistic about how long this will take.
Secondly, you need to have a frank discussion about realistic pricing. Your seller's home will have to be priced very competitively in order to 'beat the odds'. In fact, she probably needs to be below the 'now' price in your market. If she's not willing to price according to your market and her time frame, you're spending your time and energy on a listing that will likely not sell anytime soon.