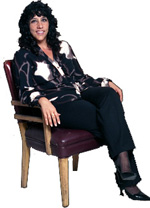 Q.  Denise, I know you'll find this odd, but I don't think I'm a typical real estate agent.  I actually hate doing open houses.  Meeting people I don't know and making small talk just isn't me.  My broker says agents in the office have to do open houses to keep their "funnel" full with prospects.  I need to find an alternative to open houses … or find another office.  Help!
A:  Sounds like your broker has some strong ideas about open houses, which actually is a good thing.  Open houses are a fabulous source of business … for some agents.  If your personality style is a "Promoter" or a "Supporter", you would love open houses and get lots of business from them.  But "Controllers" and "Analyticals" don't enjoy open houses, and as a result are typically less successful in holding them. On the other hand, geographical farming is a natural fit for both these types (and less successful for Promoters and Supporters, who usually lack consistency in their business).
If you can show that you have a lead generation system that you can work consistently — one that gets you consistent results — I doubt your broker will continue to insist that you do open houses.
Not sure which personality style you are?  Take my quick personality assessment to learn more!