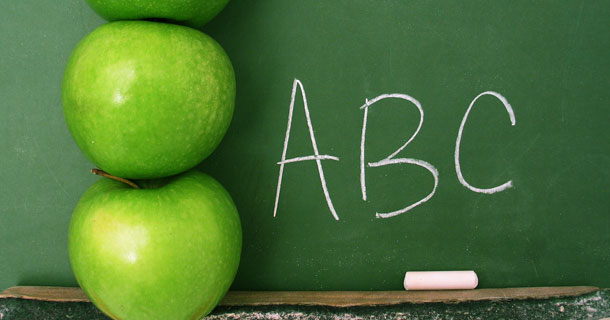 I was speaking with an agent last week, and was stunned to hear him say, "Well I've gotta run Denise.  I need to get online and find some cheap clock hours.  My birthday is in just a couple of days, and I don't have the hours I need to renew my license."
The gentleman I was speaking with is an agent I've known a long time, and I really was shocked that he placed so little value on continuing education.  To clarify, I checked to see if he had perhaps taken other courses during the past two years for the education value … and perhaps they simply didn't have clock hours.
Nope.  In the past 24 months he had not invested one dime, or one minute, in furthering his real estate education.
Of course, as a real estate educator, I recognize I may place a higher value on continuing education than the average agent.  But to place no value on keeping yourself informed and inspired is a real shame.
And that attitude is probably costing you money!
Did that get your attention?  Real estate agents who are better educated – those with certifications and designations – earn more money than their counterparts.  Part of this comes from the vast referral networks created by some of the powerhouse designations such as the ABR (Accredited Buyer's Representative), the CRS (Certified Residential Specialist), and the SRES (Seniors Real Estate Specialist).
Agents participating in these referral programs understand the extra effort which has gone into earning the certification, and they want to work with others who are equally committed to their business.  If you don't yet have a designation or certification, I think the ABR, CRS, and SRES offer the best opportunities for your education buck.
According to the 2010 Member Profile compiled by the National Association of Realtors®, a typical Realtor® earns a gross annual income of $29,700 … while a Realtor® with at least one designation has a gross annual income of $51,500.  That difference of $21,800 represents 73% more income for agents who have made the effort to receive extra industry training!
The Member Profile also states that only 34% of members have at least one designation.  So if you do have a designation or certification, be sure not to keep it a secret.  Potential clients need to know the extra value your education can bring to their experience.
But not all education has to come with a certification or designation to be helpful for your business.   A class or seminar that deals with specific topics related to real estate can be a good use of a few hours of your time.  Many title companies bring education to their clients, with topics from understanding easements and encroachments to the care and maintenance of septic systems to the use of an iPad to generate leads!  Your local MLS or association office is another great resource for training.
I believe that education is always important, but especially so when the market is changing.  It's critical for you to stay abreast of industry issues (think short sales and ever-increasing diversity of clients), learn great negotiating skills, and master the latest technology (QR codes, blogs, and social media).
I encourage you to keep an eye out for education opportunities that don't simply help you fulfill your license renewal requirements, but also help build success into your business.
So remember – education shouldn't be a last-minute, gotta-run-and-find-a-cheap-online-class experience.  Give your business the boost it needs by putting some thought into how you can best educate and prepare yourself for today's real estate market.
---
If you're an agent licensed in Washington State, I'll be teaching at two important education events this fall: the annual Washington Association of Realtors' EdCon event, and my special Safari event.
EdCon is a great opportunity to hear a number of speakers discuss a wide range of topics in one location.  Held October 10th and 11th, EdCon offers the opportunity to earn 15 clock hours if you are in class for both days.  For those of you needing required classes for your license renewal, both the NAR Code of Ethics and the Core Curriculum classes will be offered at EdCon this year.  For more on EdCon, please visit the information provided by the Washington Association of Realtors.
My Safari is also a two-day event, being offered October 19th and 20th, and it's the perfect opportunity for you to revisit, reinvent, and resuscitate your business.  We'll take a look at where you've been, where you are today, and where you want to head … all the while keeping in mind your unique personality and work styles.  You'll leave Safari with an action plan to keep you on track, and lots of inspiration.  We're offering Safari this fall free of charge unless you need the 15 clock hours available with the program.  You can learn more about Safari here.