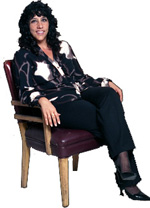 Q: I'm thinking of switching offices, Denise.  How do I find the right new office?
A: The answer to that depends on why you're leaving your current office!  Are you leaving because your broker doesn't support you?  Doesn't provide the services you need?  Has costs that are too high?  Doesn't support your business model? Lacks clear-cut office policies? Consistently "plays favorites" in the office?  Lacks market share? Or do you just feel that you need a change, and you can't put your finger on why?
Make a list of what you like about your office, and what issues trouble you.  Are the issues things that you could resolve with your current broker?  I believe you owe it to your broker to talk with them before simply leaving.
But if you're committed to leaving, start your interview process with other brokers in your area by asking a lot of questions about the office culture, office policies, and agent services.  Be honest about what is important to you in a brokerage, so you don't end up in a situation where you are unhappy again.