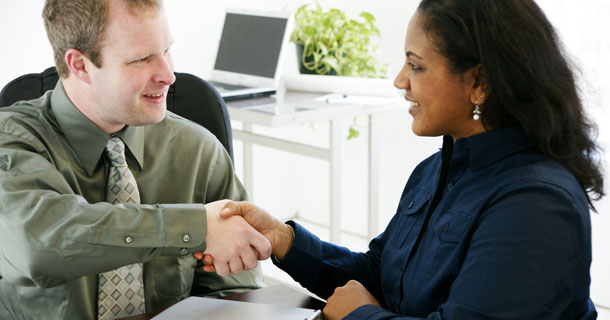 Make no mistake.  Real estate is a business of making connections.
If you are making connections online (and are successfully converting connections into commissions), great!  Maybe you connect best in person – one client at a time, one relationship at a time.  That works too!
Lately, all the buzz is around social media.  It's been touted as the cure for businesses lacking money to implement more traditional forms of lead generation.  To hear the social media pundits tell it, if you aren't using social media you might as well pack it in.
I don't agree.  Social media is simply a means to the end.  At this point, it's a social activity; the numbers haven't proven yet that it's a business-building activity.
That's not to say people aren't nurturing relationships online.  They most certainly are.  But remember – the result you're seeking is a strong connection.
Many agents are intimidated by the technological changes we're seeing in our industry. Remember: the technology should support (not supplant) the business of connections.  I'll say it again: the business is not the technology; the technology supports the business.
I recently spoke to an agent who has been very successful in the past.  Unfortunately, she has allowed the new generation of agents to intimidate her.  She's allowed these agents to convince her that her success depends on doing everything online.  As she's moved her business from one based on "live" interaction to one based on an online model, she has gone from 50-70 transactions per year to fewer than 10 per year.  I don't know about you, but I can guarantee you she's not defining her new skills in social media as "successful".
How much time have you spent in the last ten days posting on Facebook, trying to set up a Twitter dashboard, working on LinkedIn, adding to your circles on Google+ … and not talking to real live people?  How many hours have you spent chitchatting online about the former prom queen in high school (and how chubby she was at the 20-year reunion), and who was at the local wine bar last Thursday?
Here's an interesting thought for you: don't run your business like Netflix.  What do I mean?  Netflix has seen customers leave in droves this year because they didn't listen to – or seem to care – what their customers wanted.  They were so far removed from consumers that the made a series of poor decisions.
You're removed from your customers and clients when you hide behind social media because you're afraid to make connections face-to-face.
The harsh truth is if you're not willing to make connections in this business, you shouldn't be in this business.  Save yourself the stress, the money, and the hard work.
Stop thinking that newer = better.  Get in front of people.  Connect live with your past, present, and potential clients. That's the key to success!