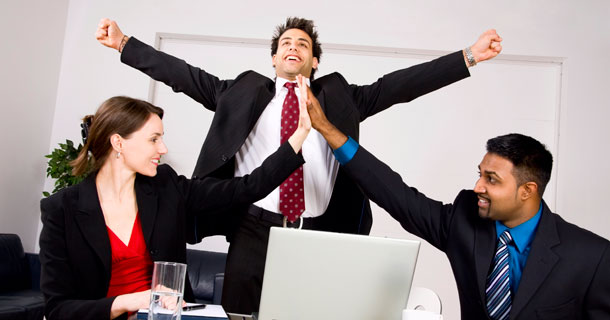 As you read this I am finishing up my first "Safari" seminar of the autumn.
Safari is a two-day experience where I meet with motivated agents – agents who are tired of the business they have today, and are looking for a better "tomorrow" business. During my Safari event, we look at ways to successfully improve the cornerstones of an agent's business, provide loads of information and inspiration, and share the tools, systems, and strategies to supercharge a real estate business.
I've offered my Safari events for almost as long as I can remember, and they're one of the favorite things I do.
Yesterday, while I was at the Safari event, several agents approached me with a question. They had heard me talk about my EVOLVE coaching program during the event, and wanted to know more about the program and whether they were "qualified" to participate.
I realized then how rarely I take the opportunity to talk about my EVOLVE coaching programs (which is crazy given how much I love it!), so I want to take a few moments to share my perspective on coaching with you.
As an expert on peak performance, I know exactly what it takes to help channel an agent's potential into reality. Within each and every one of us lies the ability to be a raging success … but few of us tap into that potential.
Sometimes that happens because we're afraid we'll fail; sometimes because we're afraid of success. Sometimes we're not afraid of the journey, but we lack the roadmap to know how to navigate all the obstacles that are in the way. That's where I come in!
EVOLVE Breakthrough! is a new "get up and get moving fast" coaching program that combines everything I think is critical to your sustained success – live meetings supplemented by one-on-one calls with me, and the creation of a structure and systems that provide the foundation for a successful business.
So who does "qualify" for EVOLVE Breakthrough? That's an easy question to answer! An agent who wants to transform their business. An agent who is eager to embrace new ideas and concepts. An agent who is open to coaching. And, because EVOLVE Breakthrough! does require an investment in your business, an agent who is willing to do just that.
Throughout the years I've offered EVOLVE I've seen transformations in the businesses of the agents I've coached. I've helped agents make more money, learn to say "no, thank you" to unreasonable or demanding clients, create a plan for regular time off, and eliminate the inconsistencies in their business. And each time my clients have had a "win," it's a win for me as well.
Remember earlier when I said Safari events are one of my favorite things to do? Well, my absolute favorite is the coaching I do through my EVOLVE programs. My passion for working closely with agents to help them succeed is the driving force behind my business.
Are you wondering if you are "qualified" for EVOLVE Breakthrough? Let's find out! Send me an email at [email protected] and we'll set up a time for a short call. You can share with me your dreams and goals, and I'll let you know if my EVOLVE Breakthrough! program is the right solution.
What have you got to lose? Just all that untapped potential! So reach out to me and let's talk about your opportunity to transform your business through EVOLVE Breakthrough!
Did you miss our October Safari? No worries – we've got two more events scheduled for December 3rd and 4th in Bothell, Washington and January 15th and 16th in Tacoma, Washington. I would love to see you there!