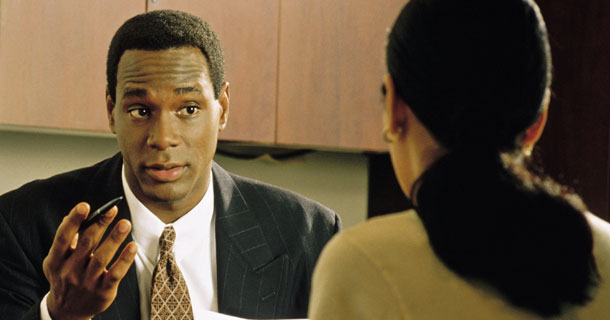 We have delved into the sometimes-contentious topic of conflict over the last three weeks by introducing the "Conflict Formula" which will help you deal with any situation involving conflict by keeping a cool head. My Conflict Formula is reiterated below:
Tell the truth and offer solutions
This week we will examine the third and final step in more detail. This step of telling your truth and offering solutions is important because you are able to summarize and tell your truth of the situation (which is different from facts). Your truth may have changed between the time the conflict was first faced and when you heard their side of the story (when the other's side was engaged and additional facts were learned). Additionally, offering solutions builds a bridge to compromise and resolution.    
Let's see what this looks like in action!
Assume you have a seller who has a dog. A big, friendly, enthusiastic dog that absolutely must remain on the property while the home is listed. As a good agent, you have put some rules around what the seller must do before leaving their home for the day in the event that there are showings. This list includes things like making sure the yard is cleaned up, putting the dog in the kennel, and running a vacuum through the house. The seller did a great job with this for the first two weeks, but now it is the third week of the listing and you are at the house touring a potential buyer, mortified that there is dog hair everywhere. Not only that, the dog is not in the kennel, but running loose in the garage with no sign indicating the dog is in there (although the noise and scratching at the door gave it away).
If you are someone who avoids conflict, you may find yourself not only not picking up the phone and scheduling a meeting, but also going to a different grocery store so you don't accidentally run into them or perhaps taking an alternate route home. Whenever you change your behavior to avoid someone when you have unresolved conflict, it is time to put the Conflict Formula to work.
State the facts:
"We agreed that when I took your listing that the dog would need to be in a secured kennel, that you would make sure the yard was cleaned up, and that the floor was clean every morning in case we had a showing.
"When I showed the house this last Wednesday, I noticed there was a lot of dog fur on the floor and the dog was not in the kennel, but loose in the garage.
"This strong potential buyer was turned off by the fur on the floor and would not go near the garage."
Engage:
"Did something happen the other morning before you left for work?"
Then listen respectfully:
"I am so sorry about that. My alarm didn't go off that morning and I had a big presentation at work that I had to rush to make. We didn't have a 'for sure' showing on the schedule, so I didn't think it would be a problem. I am so sorry!"
Now state your truth:
"The truth is that we never know when we might have a showing, so we need to adhere to 'showtime cleanliness' at all times. In order to get the greatest number of potential buyers through, we do need to keep the house as clean as possible and available to be shown as much as possible. And although I hate to have Buster cooped up in a kennel, there are many people who are afraid of big dogs. I would hate to see someone pass on your home due to their fear."
Don't forget to give them some grace:
"I know how difficult it can be to live like this, which is why I want to get your home sold as soon as possible."
Offer solutions:
"I hope there won't be any other days like this, but if there are, can you please let me know ahead of time so I can adjust showing times allowing you to come home at lunch and take care of things? And can I get your commitment to come home at lunch and do just that?"
Don't be afraid to deal with the conflict in your life! Unresolved conflict can eat away at you and even cause stress in other areas of your life. It can cause illness and it can make you lose your mojo.
Think about who you have unresolved conflict with right now. It could be a spouse or family member; it could be a client, another agent, or even a neighbor! I recommend practicing with a family member you are comfortable with first. Share the Conflict Formula with them so you both know the rules, then go through the exercise to resolve the issue. Start with something small such as deciding who will do the dishes. Master the steps in a comfortable environment and you will never back down from conflict again!
I am going to be holding a very special conflict resolution workshop in September. We are still in the process of getting that class scheduled, but if you would like to learn more, please send an email to [email protected].