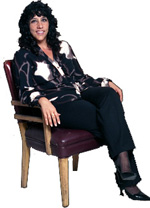 Q:  Denise, I have a seller who is insisting that I pay for the staging in their home. It is not part of my business model, but this is a listing that I really want. Should I just do it?
A:  I think many agents have been in a position like this at some point in their career. The problem is there is not a clear-cut answer for this from an industry standpoint, so you need to look at your truth. If you don't include staging in your services, there is probably a list of reasons why you haven't. Perhaps you spend marketing dollars elsewhere, perhaps you focus your energies on creating a stunning video, or perhaps you just don't do it because that is not an expense and headache you are willing to incur. However, the key is to articulate where you do spend your marketing energies and why they will benefit from your program. Is your list to sales price higher than the competition? Is your days on market lower? Show them why your current plan is successful.    
Another thing to consider – I don't know if you have already had the staging company out and have an estimate in-hand, but if not, know that your sellers may be asking about this because they don't have any idea how much this may cost. In their heads, they may be thinking this will cost them thousands per month. If they don't have that knowledge yet, get it for them.