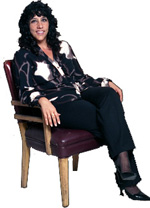 Q:  Denise, what is the best strategy for getting sellers to be realistic about the repairs that might show up on the inspection report?  
A:  As an agent, I have always encouraged my sellers to get a pre-inspection to identify potential issues before the buyer even gets involved. This is to prevent a small repair from causing a deal not to close simply because the seller felt that they had already given too much during the offer.
I also would tell all my sellers to be prepared to have the inspector find at least 1% of the home's value needed for repairs. So a $250,000 home might need $2,500 in repairs. If the number were lower, that was a bonus to the sellers and a higher number may not be so shocking. I would encourage my sellers to do any of the minor repairs that were in their pre-inspection report, prior to the buyer's inspection. The less the buyer's inspector finds, the better for the seller. The most important thing for an agent to do is to be open with the sellers about what they can expect from the inspection process. Waiting to discuss it until after the buyer's inspection is complete and the sellers need to make quick decisions is not nearly soon enough.