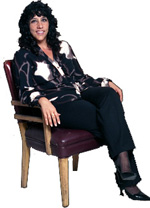 Q:  Denise, I have a logo that I have been using for years that was developed by a local graphic designer. I have this logo on everything! However, it's just one small piece and I am ready for something more comprehensive. I don't want to get rid of my logo, though. What do I do?
A:  We have agents come to us all the time with a challenge like this and we are happy to work with you on developing a brand that enhances what you currently are using in your marketing. We believe consistency is important and we wouldn't want to disrupt your current marketing plan and implementation if it is working for you.
Just give us a call and we would be happy to take a look at your logo and discuss how this project could work: (360) 527-8904.