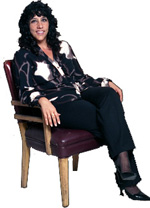 Q:  Denise, I want to add a lead generation activity for 2015. Would you recommend I focus on social media and post a lot of real estate information? Or should I add a farm area? It is much cheaper for me to focus on social media…
A:  Hands down, geographical farming is a reliable, long-term way to build your lead generation system. However, to build an effective farm you need to make sure you choose an area with good turnover. And for the greatest effectiveness, you should make sure it isn't an area with a lot of competition from other agents.
The key to keep your budget under control is to determine the number of people you are comfortable mailing to by budgeting about $1.50 per mail piece. Of course you can price shop for a printer, and possibly get that cost down even further by using the Every Door Direct system from the post office. Determine your mail piece cost and then only farm to a list that is within your budget.