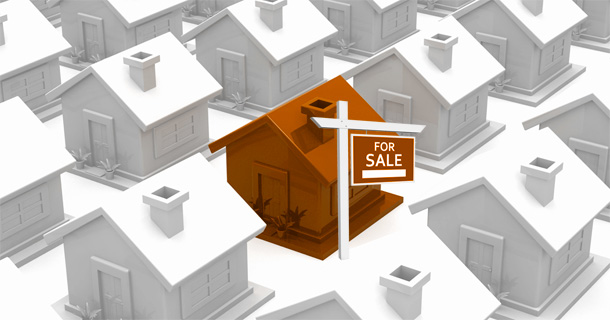 It is no surprise to anyone that has been following the real estate industry over the past five years that we have arrived at a time of historically low inventory levels. When you take out all the short sales and foreclosures that used to make up a big part of the inventory and you sprinkle in a whole lot of eager buyers and you factor in the lack of new construction, you have the perfect storm for a low inventory market.
Real estate agents are experiencing multiple offers that they just can't seem to win for their clients and frustration over their inability to make inventory magically appear.
So just what do you do when you are working in this type of low inventory market? The first thing you have to do is accept the fact that you are going to have to "move your boat" to find the fish! That means that you are going to have to find listings and present a compelling reason for sellers to want to list their homes. In this type of market the agents with the inventory are the agents who control their financial destiny and their frustration levels.
A letter campaign can be very effective. So here are some ideas for finding listings for your business via a letter campaign:
MLS research and shortage letter – Go into the MLS and look for neighborhoods that have had very low days on market numbers (fast sales). Then look at the recent sales and what the list price to sale price ratio has been. If the sales prices exceed the list prices you have found a "hot spot". You can do a letter campaign to the neighborhood letting them know that their area has had some high sales history and inform them of their opportunity to sell.
Zoning changes letter – Zoning changes can drastically change the way a property is valued. For example, some residential areas that have been converted to commercial may now be valued higher. Alternatively, some homeowners may decide that the area no longer fits their needs and may need to move. My suggestion is to go to your local planning office and find out if there have been any zoning changes recently. Create a letter following up with the homeowners in the area affected and let them know of the changes and how their values may be affected.
Absentee owners letter – When an owner of a property does not live in or near their property they are at a big disadvantage knowing about the recent market activity and how that might affect their property worth. They may not have realized their property had appreciated. By informing absentee owners of a multiple offer market in the area where their property is located you are letting them know of an opportunity to sell at top dollar. Many absentee owners who may not be happy renting their property could find this to be an excellent opportunity to sell their home.
Multiple offer high demand letter –When you have listed a property, have had multiple offers, and the home has pended quickly you can send out a letter to all the surrounding neighbors letting them know that their neighbors home has pended very quickly. Because of the brisk activity there is high demand for their neighborhood and there is a good opportunity for them to take advantage of the marketing efforts you have already done in their neighborhood.
FSBO letter– In a very fast market, FSBOs often miss out on getting top dollar for their home because they are not on the MLS where all the agents and their buyers are. By sending the FSBO detailed information on the sales prices, days on market and current market conditions along with a letter explaining how important the MLS is for them to get top dollar you have an excellent chance of listing these properties.
No agent ever wants to find themselves in a position where they can't find their buyers a property to purchase. You can find inventory by simply creating a consistent campaign where you go mining for listings. I encourage you to get creative and think of other ways you can find potential listings in your market. There are fish out there. You just have to go find them!