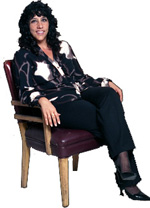 Q:  Denise, what would you think if I were to use my pet dog in my branding and marketing?
A: If you are a dog lover and that seems to be a way that you connect with people, then by all means, bring your dog into your brand development. We have created a number of brands which highlight our four-legged friends and these brands are some of our favorites.
Once you decide to have the visual of your dog in your brand, however, I encourage you to take it a step further by including what you do with your dog in your bio or even making a pet-friendly charity a focus of yours. Perhaps your specialty is dog-friendly condos. There are so many opportunities to celebrate your relationship with your pooch that tie into your brand!