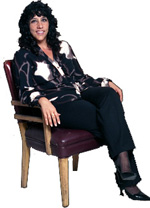 Q:  Denise, I have two buyers who think they want to wait until the spring to resume looking for a new home. They are tired, have been heartbroken a number of times, and are just done. However, I think this time of year through January might be a great opportunity, especially if interest rates begin to go up. How should I respect their space but also let them know that there is this opportunity?
A:  This is a challenge that a number of my clients are having right now with their buyers. Here is the bottom line – having time to grieve and reassess is important. However, as you put it, time is of the essence.
If I were in your shoes, I would become the leader in this process by calling an informal meeting with your clients. I would let them vent about their disappointments. Airing their feelings, allowing you to be their safe place to unload, and letting them know that you understand how they are feeling may help them move on quicker.
An important part of moving forward is giving your buyers a vision as to what that looks like. Let them know what steps you will be taking during their sabbatical and give them some advice for what they could be doing on theirs. You might be continuing to look at inventory, preview homes on their behalf, and keep your eye on interest rates.
The following agenda item is one in which to tread lightly because you want your approach to be one of support rather than one of sales. I would introduce the topic by indicating that you completely respect the need to take a break and that your role as an agent is to provide the big picture and the information needed to make the most informed decision possible. Then touch on:
What to be aware of with interest rates. Spell out what a change in interest rates would look like in term of the monthly payment at their estimated purchase price and over the life of the loan. Let them know you will be keeping them up to date on the shifts.
What to be aware of in terms of days on market for current listings. Many sellers like the idea of wrapping up a transaction by year end or at least going into the next year with a home under contract. Sellers who stay on the market over the holidays are serious about selling.
I completely agree with you and think you are doing a great job of supporting your clients.