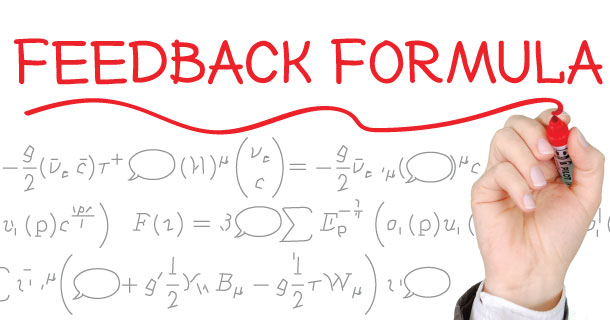 What was the last thing you bought online? A book? Toner? Shoes?
Chances are if you bought something online that you had not purchased before, you made the decision to purchase based at least partially on the product reviews. When I purchase anything online that I have not purchased before, I certainly check those reviews. In fact, I usually hone in on the reviews that are not so favorable to see if there are any objections that I might also encounter. For example, if I am shopping for cushions for my outdoor furniture and I see a cushion with a cool fabric, I will look through the reviews to verify that the cushion is nice and cushy and the cushion itself stands up to the weather. If I see reviews that indicate that the cushion is flatter than expected or was destroyed after one season in our finicky Northwest weather, then I will check to see if just one person had that problem or several. I am forgiving of one or two negative comments if everything else is a glowing review of the product.
This is how we are shopping for everything these days – cars, cushions, and even dog cookies. So why is it that agents aren't doing a better job garnering these reviews after the sale?
I think it is because asking for feedback is tough. Deep down, we really don't want to hear what people truly think about us in the event we did something wrong. What if they don't like us?  What if we made a huge mistake with them?  What if they think we're incompetent?
However, as business owners, we must face our clients—and ourselves.  We should strive to get feedback on a regular basis. Not only will this feedback help us improve, if we did do a good job, it will help us get more business in the future the next time a potential client checks us out online.
There are two good strategies for getting feedback:
Strategy #1: Make It Part of Your Post-Closing Process
It might look something like this: Around three-four weeks after the transaction closes, simply send an email asking them to review your services on Zillow, Yelp, LinkedIn, etc – wherever you want those reviews to live. Provide the link so all they need to do is click through, give you the appropriate number of stars, and leave some comments.
I recommend, and this is important, to respond to each and every review if the platform allows for it. For example, on Zillow, you can respond to reviews. You can say something like, "Thank you for the great review! I am so glad we were able to come together on the inspection issues and now everything is resolved and you are loving your home!"
However, if it is a negative review, by your having a history of responding to each review, responding to a negative review helps diffuse the impact of the negative if they are few and far between. For example, let's say you got a comment that indicated you hadn't shown the buyers anything they liked and they wound up not buying. There is probably a reason you hadn't shown them anything they liked and it may have come down to their budget. But you don't want to be harsh in your response, so you could say something like this:
"Thank you for your comments. It is very tough in this market with its lacking inventory to find just the right home in the right price point. There are always options and I welcome you to reach back out when you are ready to go out and look again so we can strategize based on your needs and budget and see where we need to expand our parameters."
That is strong, but kind, and people can read between the lines.
Strategy #2: Ask for Critical Feedback First
If you are really looking for feedback in your process, then this format is better for garnering honest feedback first, before you ask them to review you online. People are less likely, I think, to leave critical feedback in a public forum unless they have had a very bad experience.One of the best ways to do this is to ask for their advice. Ask them to rate the real estate PROCESS, not you. What did they think was frustrating about the real estate process?  What did they think was rewarding?  Then, ask them how the process could be improved.One of the best ways to do this is to ask for their advice. Ask them to rate the real estate PROCESS, not you. What did they think was frustrating about the real estate process? What did they think was rewarding?  Then, ask them how the process could be improved.
Now they're warmed up. You haven't discussed you at all yet. You've kept the subject on the process, and you've gotten them into an "advice-giving" mood.
Next, tell them that you're interested in improving your services. You want to help make the transaction easier and smoother. The time they invest to rate your services will have a positive end result. People do care about this. Now is the time to ask about how you handled their transaction.
You can do this in person, on the phone, or by sending a "Rate My Services" document or send an online survey. The last method is excellent if you're at all nervous about asking them directly. Many of my clients have had great success with a "Rate My Services" survey.
The beauty of a "Rate My Services" survey is that it encourages the truth because you can offer your clients the option of sending it back anonymously. Here's an example of a typical "Rate My Services" document that you can send out to your clients:
An Example Rate My Services Letter
Dear Client:
I am always striving to improve my service and to better understand the needs of my clients. Every client experiences the real estate process differently based on their needs. I would really appreciate your opinion and comments about both my services and the real estate process through your eyes. If you could take a brief moment to answer a few questions it would provide me with invaluable insight.
What part of the real estate process was the most frustrating for you?
What part of the real estate process was the most rewarding for you?
What do you think could have been done for you to make the process easier for you?
What would you recommend I could do to improve my services?
If I could add one service to help other clients what would it be?
What did you like the most about my services?
What did you like the least about my services?
Note that the first three questions are process-focused. We don't even talk about the agent until Question #4.
When somebody rates your services as a real estate agent, it forces you to take a good hard look at the way you do business. Sure, it bites and stings at first. But you're tough. You can take it.
Remember
Every client will look at you a different way, find different things you did valuable, or not so valuable. Everybody has a different perspective. Everybody experiences and processes things differently. And because of this, that old saying is true: "You can't please everybody." You can't. Nobody can. It's impossible. People are too dynamic and unique for one person to fulfill the expectations of so many. Instead, strive to find the best way to serve the majority of your clients as best you can with your own talents.
Try to take the emotion out of reading your negative reviews and think about how this honesty can help your next client experience go from good to great.
Reviews are your friend! Whether they are public or you keep them between you and your client, they are a good way for you to improve and for potential clients to see how you worked with others.