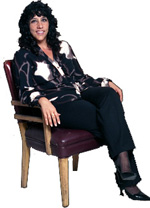 Q: "Denise, I have heard that you are having a two day class coming up this fall. I am concerned about blocking out that time, but I have heard it is a game-changer.  What do you think?"
Well, of course I am biased, but if you are thinking about making some changes or implementing some systems into your business for client care, follow up, listing presentations, or building a brand, then it is definitely worth your time to come. In fact, my goal is that you walk away with one to five great ideas that you are going to implement right away. Some of my clients come to my two day class (I call it going on Safari but the official class title is YouNique Technique – Five Steps to Thrive) year after year because they get something new each time they come. And yes, I even have people come from out-of-state.
There is something about spending two days away from your business that really helps you focus on what you envision and want for the future. It provides the clarity that change requires.
You can read more about Safari and get registered here.
There is no cost to attend unless you are in need of the 15 Washington State clock hours (in which case it is $150).