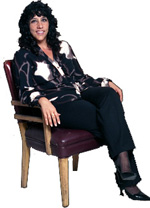 Q: "Denise, I think it is time to hire a bookkeeper. I only need them for a few hours a month. What do you recommend?"
I would recommend making a list of what exactly you want the bookkeeper to do. Do you want to hand over a batch of receipts and the credit card statement, check stubs and have them record your income and expenses? Or are you looking for someone who does all this and handles your taxes each year? Someone who calculates your quarterly taxes? You may actually need an accountant and a bookkeeper.
I would recommend interviewing an accounting office as organizations like this can offer both sets of services. Perhaps interview a few. You want to make sure you are comfortable communicating with them, that they are responsive, and won't drop the ball. Getting a list of their clients or asking for testimonials is another great way to verify that the company is reputable.