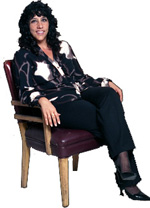 Q: "Denise, I have had a great spring, busier than I have ever been. I took a few well-deserved weeks off this summer and I am having a very hard time refocusing and getting motivated. What do you suggest?"
It sounds like this is not quite your moment to get completely back to work. It is okay to float for a little while and enjoy the rest of your summer. Of course, I do encourage you to continue to mail to your database and your farm, reach out to your potential clients, and serve your current clients. But perhaps this isn't your time to grow. Wait a few weeks. The moment should arise when it feels like the right time to re-engage.
Now, if it is September and you still aren't feeling it, then consider going to a business-building class or some outside event that will help you get re-engaged. For example, I have my two-day business-building event at the end of September, You-Nique Technique – Five Steps to Thrive that I invite you to!