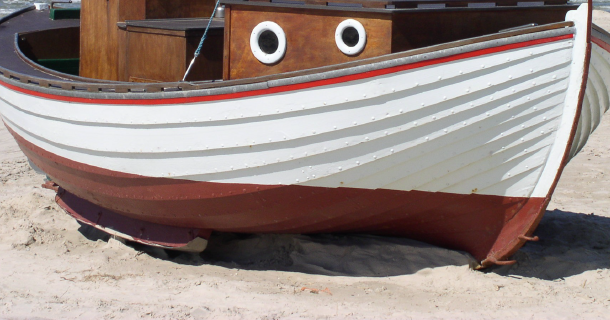 …and you may find more fish!!!
There isn't a day that goes by that I don't hear a real estate agent somewhere complaining about the lack of inventory in our market.  I get it…it is disheartening to be working with a buyer only to have them lose their offer because they are competing against so many other buyers.
There also isn't a day that goes by that I don't hear from some of my clients that are moving their boat to more fertile waters to find success with sellers.   I am not saying to put any less focus on your buyers but I am saying you need an additional strategy to counterbalance what is happening in this difficult inventory market.
Start looking for sellers and move your boat in that direction.  That could mean sending more detailed in-depth information to sellers showing them compelling evidence that now is an amazing time to sell.
Agents that are taking the time to really educate sellers on what a historic moment this is for sellers are the ones that have moved their boat and are seeing results.
When the real estate market changes you need to move your boat and go to where the fish are biting.  There are a lot of buyer fish, and they are biting, there is only a nibble and not the full bite needed to reel them in. There is no guarantee that those buyers will be able to buy in this super competitive market. In this case, reeling in the fish requires taking more time with buyers and educating them on what it will take to win during a multiple offer. You have to get really honest with the buyers about what is needed to win and what options they have. If you are writing more than a few offers for a buyer, they aren't getting it and more education is required. As the fisherman, you also need to be doing what you need to help that buyer and build a connection with the listing agent. Getting a transaction closed requires a team effort with all hands on deck.
Remember that a smart real estate agent keeps an eye out for changes in their market and then they are the first to rev up that boat's engine and move to where the fish are or have a strategy for reeling them in completely. Don't be afraid to try something new or to change course, it would be the single most important thing you do this year.  Here are five things you can do right now to make your fishing more successful:
Upgrade the content you are sending to sellers in your farm area.
Get in contact with all your sellers and have a discussion about what these market conditions mean to them.
Do a mailing campaign to an area of hot sales to capture other sellers who may want to sell
Go into the MLS and find areas that have a super low days on market number and market to them.
Connect with as many sellers as you can by providing those sellers in-depth information on exactly what their market is doing around their home.
This is your time to shine, not your time to focus worrying about the market.