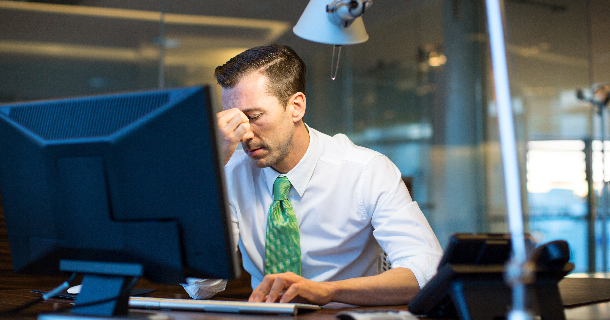 In a fast-paced market, emotions can easily run high. In this kind of market, buyers can quickly start feeling defeated – the possibility of winning in a multiple-offer can seem next to impossible. When this happens, it is critical that agents reflect on how they can keep their buyer both objective and calm so that they can make smart and effective decisions on their next offer.
Here are four ideas that will help your buyers keep a level head throughout the home search.
Educate Your Buyer
Showing buyers list prices for homes comparable to their housing goal is not enough. Educate your buyers on what the probable selling price of homes where they are looking. This is essential to helping them be more realistic about what they can truly buy. The better your buyer understands the market, the easier you will be able to work with them as a team.
Think Outside the Box
Buyers often mistakenly and easily believe that price and contingencies are the only points for negotiation. Help position them for success in their next offer by coming up with creative options that make their offer stick out and give them an advantage. For example, offer:
A more flexible closing period.
To remove the seller's garbage.
A rent back agreement.
Upkeep on the property's lawn until closing.
Change Your Target
Buyers can only afford what they can afford. Having them look and compete in a price range that they aren't likely to win in is both cruel and unprofessional. Counsel your buyers on how different price brackets are behaving in terms of days-on-market and if multiple offers are coming into play. Help them set the right expectations and position for success. They may need to look at a different neighborhood or housing product that has a more generous days-on-market if they have trouble acting quickly. They may need to compete at a lower price bracket if their purchase offers are being rejected over and over.
Keep Perspective
It is imperative that agents keep the buyer's emotions intact. You need to show them that they are not the only ones experiencing these challenges. Show them a spreadsheet of past properties that have closed with listing and closed prices. This shows them how many properties have sold above list price so that they don't feel alone. The more your buyer understands the market, the more likely that they will remain calm.
Every buyer's needs are different and to keep them calm you need to give them what they need. For some buyers, it may be more communication. Others may need more information. Some will need extra hand-holding. Others need education to correct their expectations. Figure out what they need – that is your job!
In a sellers' market, don't forget that the most important thing the buyer needs from you, is your knowledge, direction and most of all communication.