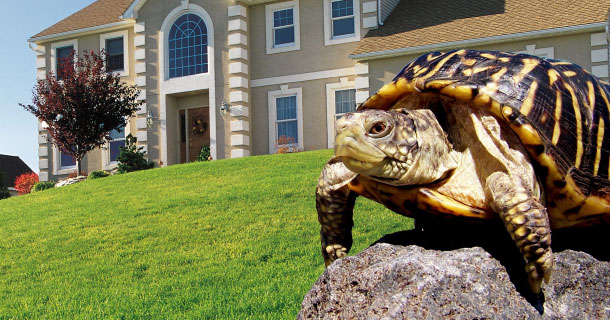 I have had many inquiries lately about the state of the real estate market.  Many agents have asked me if they should be concerned about their local market slowing down.
But, as we all know, real estate is a local cyclical business that has its ebbs and flows.  We have been experiencing a very active market for the past number of years so any sign of a change in the pace of the market could turn on alarm bells for those agents who lived through the very difficult markets of 2007 through 2013.
I want to assure everyone that is reading this that you should NOT be worried about the market going back to what we experienced during those years.  You should however have a healthy awareness of the ebb and flow of your local market.  Many local markets have recently experienced a slight change in the speed of the market.  These changes are a very normal part of a strong healthy market.  In many areas, the sun is out and people are excited about the summer and vacations and kids out of school.  In other areas, it is very very hot – dangerously so –  and no one wants to go out looking for properties.
Furthermore, many people are preoccupied with the busyness of their lives and have decided to wait to buy.  They are hoping that the market slows a bit.  This could be an excellent occasion for you find opportunities for those buyers to compete against fewer offers.  It is also a great time for potential sellers to get their homes listed because agents have more time to devote to aggressively marketing them.
The recent slowing that many of you have talked to me about is a lot more about the time of year than it is about any significant issues to worry about in the market.  It is important during this time that you keep focused on what you do best, serve your clients well and they will carry you through any slowing in the market.
This could also be an excellent time for you to take a good hard look at your business and your life and ask yourself if you should be utilizing this period to take some much-needed time off.  Yes – consider taking a break!  Agents who are well-rested and have enjoyed some recreational time off are often those same agents that come back after their time off and have a surge in their business.  How many times does your phone start to ring simply because you are trying to get out the door for vacation?
Your life is much more than just selling real estate. When you are given the opportunity to be reminded of that you usually come back even stronger than when you left.
So, don't worry about the market; just worry about taking care of yourself and taking care of your clients.  The fundamentals for a strong real estate market are present today and I don't see those changing any time soon.