This week's Branding Spotlight is a little bit different. Instead of showcasing a brand, we are going to show you how to take your branded template and create a custom holiday-themed card in Publisher. Best of all, we even have some FREE images for you to download and use, as our holiday gift to you!
Step 1: Open your notecard template. Notecards are part of the standard package for anyone who has branded with us, and this tutorial uses that template. This notecard is 5.5″x8.5″ and folded in half so the cover is 5.5×4.25″.  If you want to send this card to a commercial printer, choose the "bleeds" template. If you want to print it from an office printer and cut it to size, use the "Full Page" (for 1 card per sheet of paper) or the "Margins" (for 2 cards per sheet of paper) templates. Now save this document as a new file (for example "Holiday Card 2017").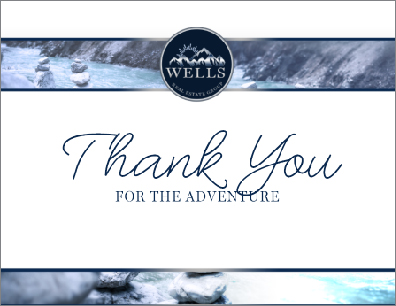 Step 2: Change the text and add a snowy background. You can use the free holiday graphics provided here: Holiday Graphics Download  All the holiday graphics are PNG files and have transparent backgrounds. It may appear black in the background, but that's just because there's nothing there. This means that your branded backgrounds, headers, footers, and other elements will show through the transparent parts!
Step 3: Add a graphic. Drag and drop your choice of graphics into the card. You can use the "Crop" tool to cut away a little bit. See how the snowman looks like he's resting on the footer? It's that easy!
If your text starts looking pushed around like this, use the "Arrange" tools in Publisher to bring the textboxes forward or send the images backward until it looks right.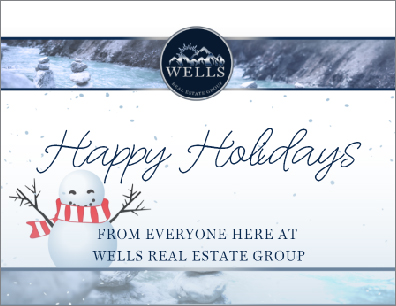 Step 4: Add more graphics–but don't go overboard! We have many seasonal graphics in the free package, but you don't have to use all of them.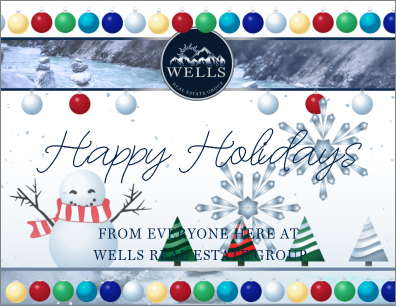 (This is an example of what NOT to do.)
Step 5: When you are finished, save it! Now you are ready to send it to the printer. Congratulations!
If you make a card, share it with us on social media. We can't wait to see what you create!
Notecards are part of our standard set of tools for all branding packages. Call us at (360) 527-8904, email [email protected], or learn more: