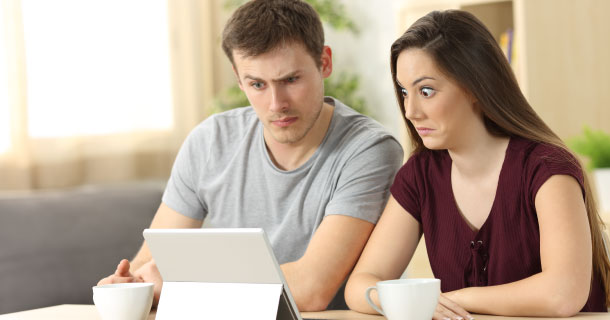 Recently I was asked by a client of mine to help her figure out why her listing wasn't selling.  Of course, the first thing I did was go onto the MLS and look at her listing and then compare her listing with all of the competition.
It is not usual to see so many terrible photos in one place but this cross section of listings was exceptionally awful – including my client's I am sorry to say. Actually, for some listings, I was truly horrified and angry on behalf of those poor sellers for whom their agent was harming. Yes – harming. I could not believe that agents could not see that their photos were hurting their chances of getting agents to their listings.
Yes agents, it is other agents that are looking at your listing photos in addition to potential buyers. If the photos are awful both may overlook your listing as the photos may not accurately reflect the true nature of the property or tell enough of a story to get their buyers in the car to take a look in-person. For example, I was shocked when I came across a listing that had only three photos (and they weren't good photos). What are these agents doing!?! Even if it is a tear-down, for goodness sake, show me more about what I am getting myself into!
And for those listings that are not tear-downs, agents, WAKE UP AND STOP TAKING YOUR OWN PHOTOS IF YOU AREN'T A GOOD PHOTOGRAPHER. Your sellers deserve more. Just like you deserve to be paid well, they deserve to have their home represented in the very best way.  How you present your listing photos is critical for every part of your marketing campaign. The good photos you take today will help you get tomorrow's listing.
Photos will show up in all the advertising and marketing you do and those photos need to be INCREDIBLE!  Photos get people excited to see more and they are one of your most important tools for increasing showings.
I have audited many listings over the years to figure out why that home wasn't selling and many times the problem was that the photos did not reflect the home.  Perhaps the angle at which the photos were taken wasn't right, maybe the lighting was all wrong.  Correct lighting and the angle at which photos are taken is critically important. Have you ever taken a photo on one side of the house and it is all garage door while on the other side highlighted a nice front porch? This is what I am talking about – angles, lighting, and cropping matters.
Sometimes it is the order. Of course, your MLS may have rules around this, but if you have an opportunity to showcase your home's best features, do it! If the order of the interior rooms is creating a disconnect, change it!
Stop trying to save money by not hiring a professional photographer.  They are experts in lighting and angles and how to make a home look its very best.  You have one chance to make a strong first impression and you need to take advantage of that.  A rule of mine I have always had is that there is no point of putting a home on the market unless you have exceptional professional photos.
And if you do hire a professional, let them know what you want. Don't be afraid to follow them around and ask to see the composition before they leave or move from room to room. It will behoove you, especially if you are beginning an agent/photographer relationship, to communicate and show them what you want. If they don't deliver, tell them! Sometimes photographers are much too artistic for a real estate application, so don't be afraid to point out what is working and not about their work.
If you ever wonder why your listings aren't selling, be objective and compare your photos to the other homes you are competing with.  And don't waste money on staging only to post bad quality photos of good staging.  It is costly to do things right but when selling a home in today's highly competitive market you need to step it up, hire a professional, and take the time to train them on what makes great real estate photos.