There's no denying it – Pacific Northwest autumns are breathtakingly beautiful! Here in our design department at The Lones Group, we are so excited about the leaves changing, dressing in cozy sweaters and rain boots, and drinking hot cocoa, that we wanted to share an autumn-inspired palette to welcome the new season.
This palette reminds us of autumn leaves against a blue sky on a clear day. Blue is undeniably the most popular color in business branding, but it's also a cool-feeling color. So, if you love blue, but you also want a memorable, warm and approachable brand image, then this palette is for you! While these colors work well for fall, a striking blend of colors like this can be perfect for a business throughout the whole year.
Happy fall everyone!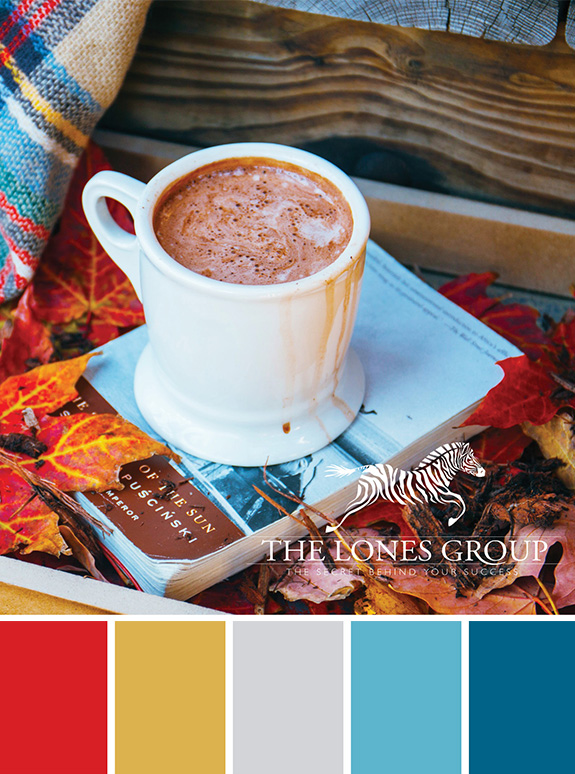 Want to learn how branding can make a difference in your real estate business? Call us at (360) 527-8904 or email us at [email protected] to learn more!