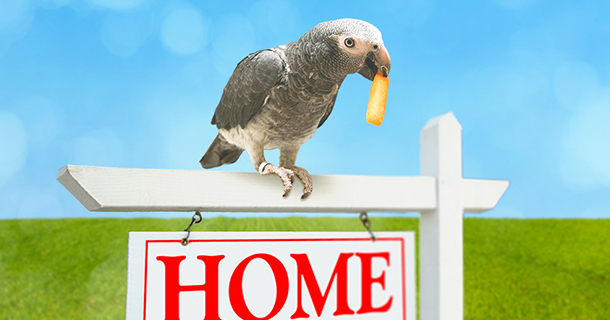 For years, I have listened to agents complain about the unresponsiveness of their potential clients or online leads. When I question them about what they think is going on, they usually respond with, "they never return my emails or calls."
The truth of the matter is that people are busy and may not have time to respond every time you reach out. If you expect a response, you must provide them with a compelling reason to WANT to respond to you.  The key is to figure out what you could send (something visual) or something you could say (something compelling) that might pique their interest.
Let's look at an example in which your potential client is aptly named "Polly." Polly is someone you met a year ago at an open house. She said she wanted to sell her home but wasn't quite ready at that time and probably wouldn't be for at least a year. Because her timeline was over a year out she was added to your database as well as your Potential Income Tracker. For follow-up she was on a simple program of being sent general information about the market. In terms of additional follow-up, there wasn't much else done because she was at least a year out.
But today, your lack of current clients happily coincides with Polly's year deadline and you decide it is time to get in touch with her. You decide to send her an email or leave her a voicemail.
There are two directions you could go here. Here is what that communication might typically sound like:
Hi Polly, this is Denise Lones.  I wanted to check in with you and see how you are and if you are getting closer to being ready to sell. I would really like to talk with you further about that so please let me know when a good time would be to meet or speak on the phone.
YUCK! Although the reach-out is okay, this is really not meaty enough to get Polly to call back. It will come across as self-serving because it doesn't have enough service built-in and may basically imply to Polly that your goal in reaching out is to set up your client list for the coming month.
A much stronger message would include something compelling to get Polly excited about wanting to call you back. In fact, you need a great big CARROT to dangle in front of her so she will WANT to respond back to you. How about this instead?
Hi Polly this is Denise Lones. We met last April (be specific about when you met) at an open house and discussed your plans to move this coming year. As I promised when we met, I haven't followed up with you with specific information because your timing wasn't right. I wanted to reach out today because there has been an incredible positive shift in sales in your neighborhood. This shift has actually made you quite a bit of resale funds in the last year. I just emailed you a complete analysis of what has happened in your area with a specific list of reasons why and how that could greatly benefit you right now. I have also included a Supply and Demand Report that shows you that there is a big opportunity for you right now to sell if the timing could possibly work for you. I would really like to discuss this further and am available to talk when you are, as this is very time-sensitive I will make sure to clear my schedule for that call either on the phone or in-person. I really look forward to hearing back from you.
I have highlighted the CARROTS in orange so you can see how important it is in your discussions to include something that the client will find of value. And if you don't get a response the first time, chances are they didn't like the CARROT you offered. You have to keep dangling those CARROTS until you figure out the preferences of your clients.
If you are calling a potential buyer you might need to dangle a VIDEO CARROT showing areas of interest to the client, or possibly a neighborhood review, or analysis of home price appreciation. The number of CARROTS that you can come up with are only limited by your imagination, but the one thing I know for sure is that the agent who communicates using CARROTS and not just self-serving dialog is an agent that will turn CARROTS from orange to GOLD.
Start putting together a tool kit of CARROTS that your potential buyers and sellers will respond to and STOP making self-serving sales calls or sending emails and text messages that have no value to your potential clients.