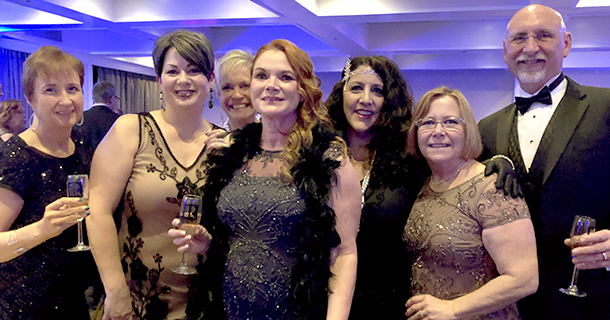 I had the pleasure of attending the Washington REALTORS® Installation Event last night in which my very special client, Kitty Wallace, was installed as Washington REALTORS® president. Kitty's speech, in which she laid out some of the issues Washington REALTORS® and the National Association of REALTORS® is working on on your behalf, also included a call to action. The one thing she really wants from each and every one of you is to step up and do something to help your REALTOR® community.
In helping Kitty on her mission, I have put together a quick list of three things you can do:
Attend a Local Association Meeting – If you do nothing else, go to a meeting and learn about what is happening in your local area. You might be surprised and all they are doing.
Attend Hill Day in Your State – Hill Day is an opportunity for REALTORS® to communicate directly with legislators on the issues that are important to homeowners and the real estate community in your state.  Washington State's is today and I am pleased that so many of my clients are taking part (and I can't wait to see photos). In fact, I heard last night that the expected turnout this year will be the highest ever!
Invest in RPAC – The REALTORS® Political Action Committee works tirelessly on the real estate community's behalf, but they need your donations to fuel change. According to figures I heard last night, only 7% of all REALTORS donate to RPAC – yet 100% of us benefit. Let's get that 7% up! Donate and find out more.
I hope you take this opportunity to allow your time or money to make a difference. And in the meantime, enjoy our photos with our special clients from last night and join me in honoring Kitty and wishing her the best on her special year. Look for opportunities to take some action and when Kitty Calls and that opportunity presents itself… Meow! Act Now!