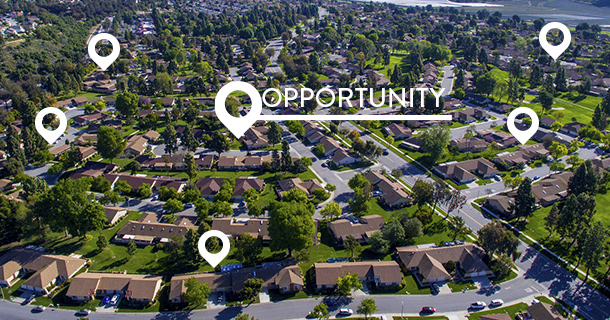 The fundamentals of a strong real estate market are simple: Strong demand and a healthy supply makes for a good real estate market. But what happens when the world is faced with a health crisis and real estate agents are faced with the challenge of having to navigate unchartered territory?
Whenever I am uncertain about any real estate market-related issue, I always follow the facts. I decided to go into my local MLS today to see just how much opportunity is out there right now for sellers.
Many sellers are questioning whether they should list their home now or if they should wait until a later date. To answer that question, you must see where the inventory currently is and how active the pending numbers are. I spent about 30 minutes comparing inventory levels from last year to this year, from last month to this month, and in numerous different areas and price points.
I was pleasantly surprised to find out that many sellers are in for some exceptionally good news because the market is ripe for them to list and get top dollar. With low inventory and strong buyer demand caused by incredibly low interest rates and buyer interest, homes are selling for top dollar.
So be careful when a seller asks you to answer a very general question about the market and their chances of getting top dollar. Instead you need to spend some time researching the inventory that is on the market to find out how advantageous it is for your seller to list now.
I learned a long time ago not to pretend I had a crystal ball that could predict the future because that is simply playing a guessing game. Instead follow the facts and do your research. Regardless as to what is happening with our current health crisis, real estate sales in many areas and price points are still robust. Now could be an incredible opportunity for your sellers.
By Denise Lones CSP, M.I.R.M., CDEI – The founding partner of The Lones Group, Denise Lones, brings nearly three decades of experience in the real estate industry. With agent/broker coaching, expertise in branding, lead generation, strategic marketing, business analysis, new home project planning, product development, Denise is nationally recognized as the source for all things real estate. With a passion for improvement, Denise has helped thousands of real estate agents, brokers, and managers build their business to unprecedented levels of success, while helping them maintain balance and quality of life.