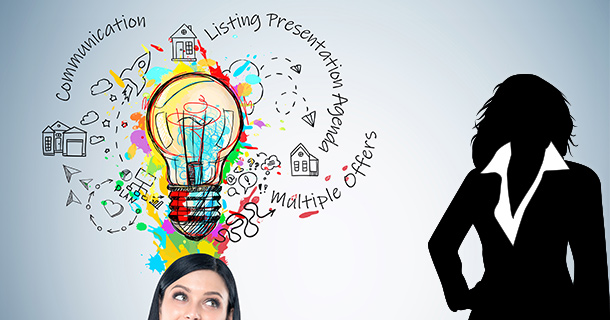 The real estate market changes all the time as the balance between supply and demand and buyers and sellers changes. If you are seeing shifts in your market – perhaps more inventory is coming on the market, buyers go on vacation, or a new construction development brings on dozens of homes at once, it is important to make adjustments to accommodate those changes.  I have seen markets where one day there are 45 multiple offers on a home and a week later there are price reductions on homes in a nearby location.
Can this really happen in the span of one week? Of course it can. Agents need to be at the top of their game looking for changes and adjusting their business practices and client messaging.
In a busy market it is often easy to overlook the subtle changes that occur day to day or even over a weekend.  Diligent market research and analysis is required to stay on top of these subtleties.
Here is a list of things I suggest agents pay particular attention to in a shifting market.
Adjusting your listing presentation agenda – Focus on your analysis of the market, not just the home you may be listing. While there still must be extensive analysis done on the home and comparables before putting it on the market, it is as important to understand the shifting trends and how those might affect sales history.  A detailed trends analysis of inventory changes (even slight ones) is critical, and you need to know what these are.
Adjusting the way you talk to your clients – In a shifting market it is imperative that your clients understand how critical timing is. It may have made sense to take a couple of weeks to spruce up the house a month ago, but if a market is shifting away from a strong sellers' advantage, the seller may not have two weeks. Savvy agents move away from expressing the market in general verbal terms to showing detailed charts that show trends and how they affect price.  This is what potential sellers care about. Make the facts relevant to the potential seller.  Numbers and the visual expression of facts is compelling and powerful data that helps your potential clients make better decisions.
Change the way you handle multiple offers – It is your job to help your sellers achieve their timing and financial goals within reason. What may seem like an obvious goal to you (get the highest price with the best terms) may not be the seller's goal.  I have seen many sellers accept offers that are not the highest in price but have something that is important to the seller.  It is your job to know what the sellers' goals are ahead of time to set the stage for success.
Be direct and honest with sellers and buyers – Stop sugar-coating the facts of the market. If you know that a buyer is losing out on offers because their offers keep getting overlooked, you need to be direct and tell them what they must do to increase their chances of winning, even if that means reducing their price point search criteria or even moving to a different geographical location. Do not give a buyer or a seller false hope that the strategy they are using may work when you know it will not.  Brutal honesty is powerful and helpful!
In a shifting market you must be aggressively hunting for data that helps you help your clients reach the goals they have. You cannot just work with buyers and sellers in a shifting market, you have to work with numbers and data, and you must do your research on a daily basis, that is how quick the market changes.  But if you do the work the reward will be great for both you and your clients.
---

Interested in learning more about presenting the market to sellers? Need more sellers in your pipeline? Want to learn how to manage conflict, speak your truth, and make more money?
We are very excited to announce our summer and fall class lineup! Most classes are LIVE and in-person.
---
---
By Denise Lones CSP, M.I.R.M., CDEI – The founding partner of The Lones Group, Denise Lones, brings nearly three decades of experience in the real estate industry. With agent/broker coaching, expertise in branding, lead generation, strategic marketing, business analysis, new home project planning, product development, Denise is nationally recognized as the source for all things real estate. With a passion for improvement, Denise has helped thousands of real estate agents, brokers, and managers build their business to unprecedented levels of success, while helping them maintain balance and quality of life.