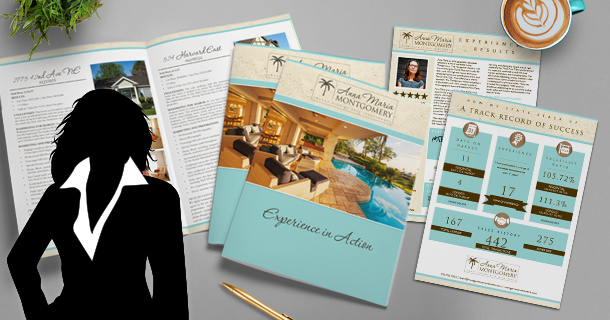 Picture it. Your potential seller's dining room. 7:32 pm. 
You have reviewed their home, provided them with information on pricing, and have shown all your materials. Do you ask for the business? Ask if they are interviewing other agents? Whip out a listing agreement?
This is a make-it or break-it moment for all your hard work up until this point. Sometimes you know exactly what to do or say, but sometimes, especially when the potential seller is a different personality type than you, it can be tough to judge. 
However, there are a few fail-safe techniques that I employed in my presentations that almost always ensured success!
Ask the Tough Questions
If you aren't sure where the seller is in their thought process, ask! But there is a big difference between asking, "Do you have any questions?" and "What questions do you have?". The first question can be answered with a "no" or "not really" but the second question assumes they have questions and you want to hear them. Asking them encourages further engagement and provides you with additional time to focus on the obstacles you may be able to overcome. 
Address Their Concerns – With Visual Proof!
Once you see if there are general questions, go a bit deeper and focus on their particular property. Ask a question such as, "What concerns do you have in terms of your home?" They may have a concern about what to do with their dog at showings, how to declutter the garage, or even how you are going to market the home with the abandoned chicken coop in the backyard.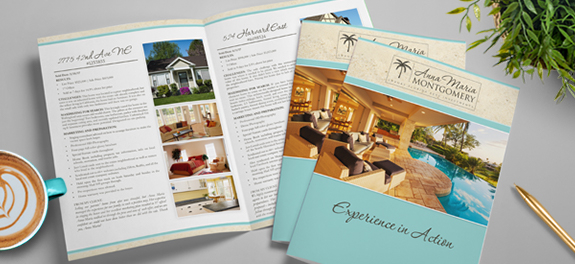 If you have an Experience Book this is a great time to put it to work. An Experience Book is like a resume for some of your more-challenging listings. It includes photos (even before and afters!), a summary of the challenges, how you overcame those challenges, and the results. Let's say the seller indicated she was concerned about the abandoned chicken coop situation. If you had indeed recommended a landscaper to another seller who had, say, and abandoned kennel in their yard and the landscaper had done an amazing job of staging it – pulled all the weeds, put down new bedding, and added a water bowl and some toys, you could point to that example in your Experience Book and show how you helped another seller through a similar situation. 
The Experience Book is also a subtle way to establish your point of difference. Thumb through it to get to the example property you are looking for and the seller will be naturally curious about some of the other properties you have represented and challenges you have overcome. It provides proof of results!
And Even More Proof!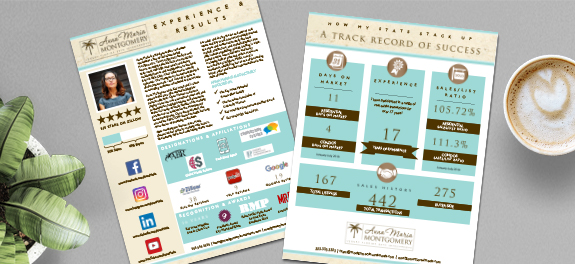 Another way to leave a lasting impression is with your own track record of success and experience, especially if you don't know if other agents will be interviewed. Ask the question, "What questions do you have about my experience or track record?" If you have your Visual Bio and Track Record or Stats sheet within reach, you can easily point to specifics as you answer their questions about how long you have been in the business, how many transactions you have done or average, your average sales to list price ratio or days on market, or that you do, in fact, donate a portion of your proceeds to the Humane Society. Who knows! You might even discover that you went to the same university or both have a background at Nordstrom.  
In Summary…
Taking the extra time at the end of the presentation to really address their objections and showcase your points of difference can really help a seller feel at ease with you. But creating your Experience Book, Visual Bio, and Stats or Track Record of Success, you can feel confident in asking those questions to the seller because you have the answers at your fingertips. 
These are just three of the high-impact tools I recommend you have for your listing presentation. Want to see more? I have a free Masterclass that provides you with ideas for a whole toolbox!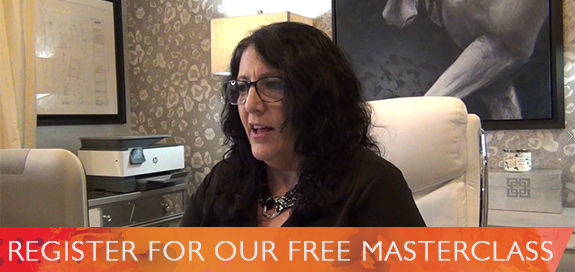 ---

Interested in learning more about open houses and presentations? Need more sellers in your pipeline? Want to learn how to manage conflict, speak your truth, and make more money?
We are very excited to announce our summer and fall class lineup! Most classes are LIVE and in-person.
---
By Denise Lones CSP, M.I.R.M., CDEI – The founding partner of The Lones Group, Denise Lones, brings nearly three decades of experience in the real estate industry. With agent/broker coaching, expertise in branding, lead generation, strategic marketing, business analysis, new home project planning, product development, Denise is nationally recognized as the source for all things real estate. With a passion for improvement, Denise has helped thousands of real estate agents, brokers, and managers build their business to unprecedented levels of success, while helping them maintain balance and quality of life.