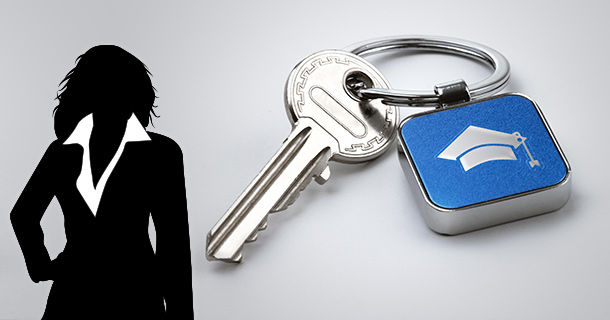 I'm so excited because this week, I'm in beautiful Las Vegas. I'm staying at the incredible Cosmopolitan Hotel, which has the best views of the Bellagio fountains. (You'll see them going off behind me.)
I'm here sharpening my skills and updating my knowledge, because I always want to be in the forefront of what is happening in new construction. I have spent the last few days touring every new home being built in Las Vegas. I have seen lots of new developments, new builders, and my favorite builder (Toll Brothers). I have see new finishing, new features, new exteriors, new siding—and more!
All of the changes happening in new construction right now are so exciting. That's why I invite you to do the same thing I'm doing: get out there and learn what's happening in our industry. You will better be able to serve your clients with confidence when you are current on the evolution of our trade. Do something that inspires you and do what you need to really get excited about real estate again! Learn some new skills and get into some classes this fall. I have some great classes coming up, and I hope you sign up. I would love to see you there.
Most importantly, continual education is what we have to do to stay sharp. It's our responsibility to be able to give our clients the very best. Pick a topic you enjoy and go find out everything you can, whether that's kitchen design or using local plants in landscaping or eco-friendly retro-fitting and renovations. You don't have to fly to Las Vegas like I have, but you absolutely need to find a way to forward your education. You will improve your business and professionalism by expanding your understanding of our industry.
My trip to Vegas has been epic. The things I've seen and learned—and now get to share with you—have been amazing. I'm looking forward to seeing you at class, and I can't wait to share my new experiences.
---

---
By Denise Lones CSP, M.I.R.M., CDEI – The founding partner of The Lones Group, Denise Lones, brings nearly three decades of experience in the real estate industry. With agent/broker coaching, expertise in branding, lead generation, strategic marketing, business analysis, new home project planning, product development, Denise is nationally recognized as the source for all things real estate. With a passion for improvement, Denise has helped thousands of real estate agents, brokers, and managers build their business to unprecedented levels of success, while helping them maintain balance and quality of life.