Paul, Steve, and Kevin have taking niche marketing to the next level. They have narrowed their focus to one zoning code in one city. This may sound extreme, but their extensive experience makes them experts on bridging the gap between independent homeowners and developers. Coordinating an assemblage sale means working with multiple neighbors while getting the attention of developers interested in up-zoned lots.
The first challenge they face is educating the homeowners on a new world of opportunities made possible by their home's zoning code. Niche marketing with mailers and letters is the best way to reach out to these potential clients and offer them valuable information tailored to their unique circumstances. They can and do work on other types of deals, but this laser-focused strategy is one combine the strengths of the team with their assemblage-creation goals. With their unified branding, robust arsenal of templates, and the support of our design team, they are sure to achieve great success.
---
Call us at 360-527-8904 or email [email protected] today!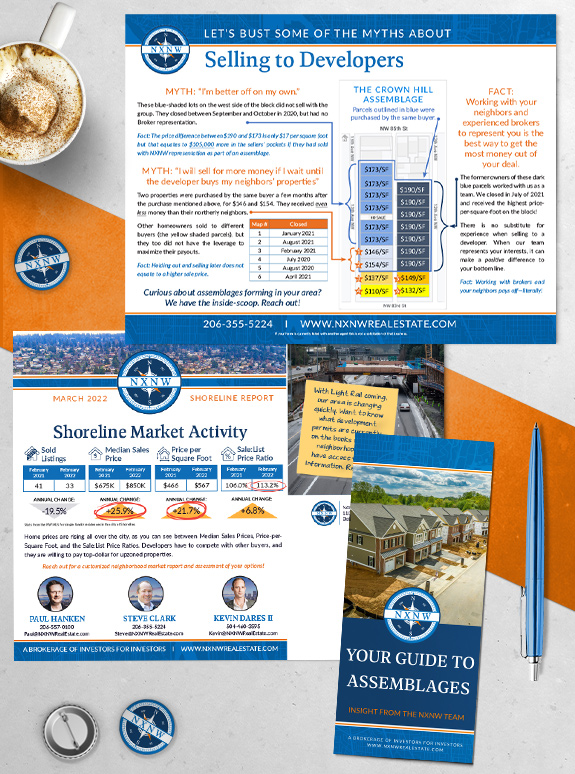 Curious about how your personal style can be represented in a professional brand? Book a branding consultation today!