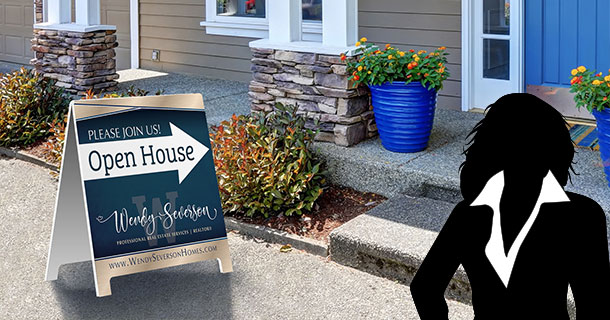 Some real estate agents are convinced that open houses are a complete waste of time. They make weekends unschedulable, everyone who shows up is represented already anyway, and open houses don't really sell the house.
And let's not forget to address the real elephant in the room – that open houses attract buyer leads. In a market like this, buyers = too. much. time.
Whether you believe all of this or not, open houses have, in-general, gotten a bad reputation. However, I am a strong proponent of open houses. In my business, open houses sold homes, they attracted buyer leads, and they attracted seller leads.
Seller leads? Yes! Seller leads! In fact, open houses can be a phenomenal way to secure a steady stream of listings. If you have a system for it, listings can produce more listings. The future business you need can be cultivated through listings you already have.
Here are the keys to attracting sellers at an open house:
Prepare Your Presentation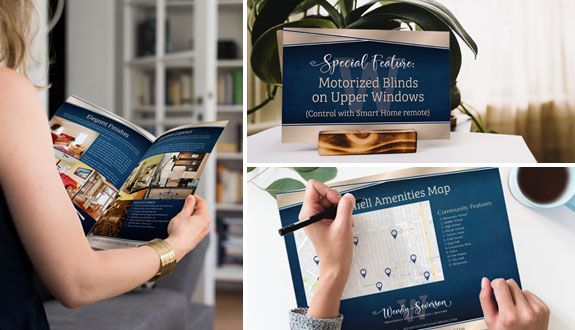 To have a well-put-together open house you need to have: directional signage, a-boards, a welcome sign at the front door, special feature cards throughout the home, and plenty of information about the home, neighborhood, the community, and the housing market.
An open house that is chock-full of information geared to impress buyers is sure to impress sellers. In fact, this allows you to showcase your marketing prowess to potential sellers – and this can be a GREAT thing when it comes to the listing presentation later!
Reach Out to the Neighborhood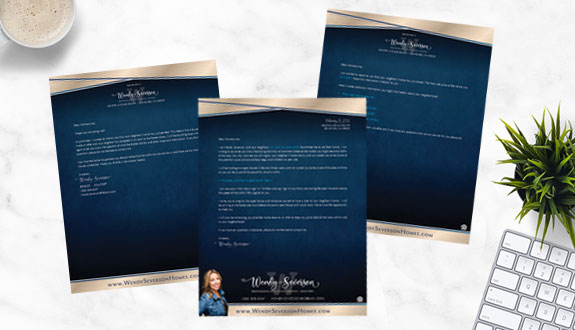 There are three letters that are critical to leveraging your listing within the neighborhood. Send these letters to the listing's neighbors:
The first letter goes out to announce that the home was listed, indicate that there may be additional traffic, offer to put out "slow down" signs if the recipients are concerned about small children or pets, talk about timing, and discuss the open house details. In that letter, invite the neighbor to the open house for a special neighbor open house time.
The second letter goes out when the home pends. Indicate the traffic will be reduced now that the property is under contract and you will send a follow-up letter when the property sells.
The final letter in this series goes out when the property sells. The letter includes the final sales price and some additional market information about the neighborhood.
In the event of multiple offers, you can send a final letter that indicates that demand was so high that multiple offers were received. However, since only one offer can be accepted, there are other buyers who missed out. For people considering selling, this could be an opportunity!
Your final letter should also include a compelling call to action. For example, your call to action could be inviting them to contact you for ongoing market information. Whatever it is, it should be based on providing a service, not sales.
This formula has worked very well for agents. These letters work so well because they are service-based, not sales-based. Just as importantly, this letter content does a number of things all at once. It:
Informs the neighbors about what is going on with their neighbor's homes
Offers slow down signage if needed
Invites the neighbors to the open house
Informs the neighbors when the condition of the home has changed – when it pends
Informs the neighbors when the property sells and closes and additional market information.
Plan for Results
This formula gets the phone ringing. Period. It is a simple formula, but an effective one. Have a plan for future follow-up. As later listings come onto the market, even if they are not your own, this is an opportunity for you to reach out to the neighborhood, to point it out, to remind them of the property you previously listed in their area and that you are keeping track of the market in their area, and to offer to answer any questions they may have. When people reach out to you, make sure they make it into your database for additional follow-up and don't drop the ball on being their expert real estate source. That way, when they are ready, they will come to you!
Want the Letters Written for You?
You can get all of the above letters – and much more – by becoming a Club Zebra member. Not a Club Zebra member? No worries! You can join right now for free and not only download the letters, but also check out the first two Denise Live video trainings on open houses. Once you are a member, get your letters right away from here:
Letters for Listings
How New Construction Made Me an Open House Expert
Leverage Your Open Houses into Listings
We also have two additional Denise Live trainings coming up that Club Zebra Members can join:
Special Guest: Jason Cook – April 19th at 9:00 am
Jason has developed a knack for engaging with people that comes across as effortless and natural. It is a skill critical for hosting effective open houses – which Jason has held in abundance. Join us as Denise and Jason discuss winning open house strategies and his personal experiences in open house success.
The Open House Language of Greeting and Leaving – April 26th at 9:00 am
Key to successfully connecting with visitors and developing future business prospects at open houses is your ability to make them feel welcome and to provide them with something of value before they leave. A lighter and more expert touch will win over hard tactics like sign-in registries and guided tours.
Don't make the mistake of assuming that open houses are a waste of time. In this market, you need all the help getting listings that you can get. I encourage you to put this formula to work for you on your next open house. I would love to hear your feedback!
---
---
By Denise Lones CSP, M.I.R.M., CDEI – The founding partner of The Lones Group, Denise Lones, brings nearly three decades of experience in the real estate industry. With agent/broker coaching, expertise in branding, lead generation, strategic marketing, business analysis, new home project planning, product development, Denise is nationally recognized as the source for all things real estate. With a passion for improvement, Denise has helped thousands of real estate agents, brokers, and managers build their business to unprecedented levels of success, while helping them maintain balance and quality of life.