Shelley has made her mark in real estate over the last ten years, and she wanted to streamline her systems with a bold and modern look. She embraced her broker's navy color and added a pop of rich yellow, although both colors are used sparingly so that her content has plenty of white space for a light and airy effect.
Her simple monogram is repeated as a watermark in the background and the white brick texture in the footer grounds the design. A simple pennant shape overlaid on images draws attention to important information and to help balance the page layout. Her new branding has a clean and urban energy and her templates will maximize the impact of her marketing for years to come.
---
Call us at 360-527-8904 or email [email protected] today!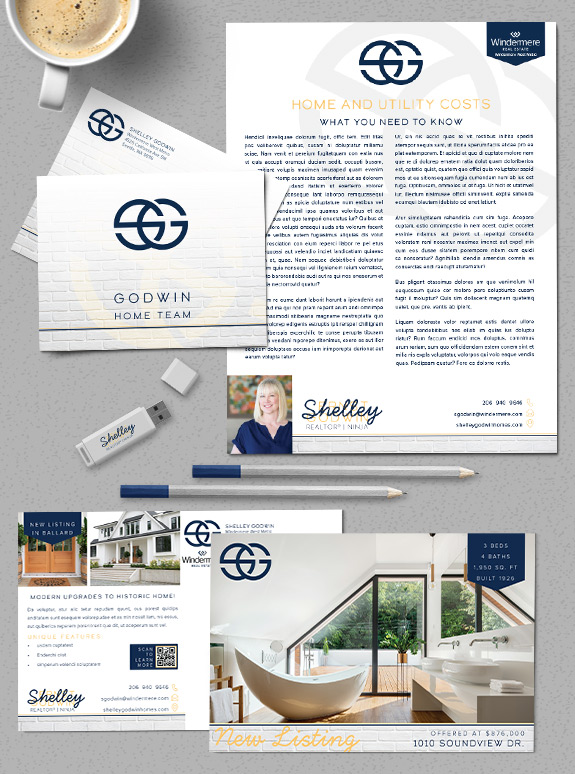 Curious about how your personal style can be represented in a professional brand? Book a branding consultation today!