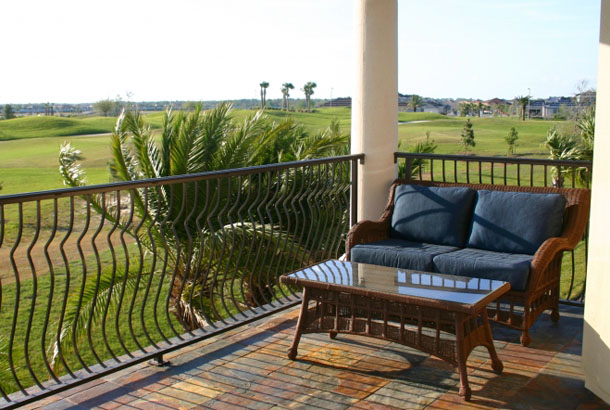 These days nearly every agent uses photography as a marketing tool with their listings. And as technology has gotten better, these 'photo galleries' have gotten better, too. Photos are a good starting point.
But according to the National Association of REALTORS® 2010 Buyer and Seller Profile, 61% percent of buyers today say that an initial, online, virtual tour is very important when determining which properties they wanted to see in person.
If buyers are telling us they want to see virtual tours – why are so many agents not taking the time to create them? It's puzzling to me because it's not that hard to do – and it's such a powerful marketing tool!
I have seen literally hundreds of virtual tours over the years. They have beautiful panning photography and they sometimes have nice music as an accompaniment. But, they all feel the same to me. There's nothing that stands out to me, nor is there anything particularly engaging about watching a basic virtual tour. There's no engagement factor.
So, how do you create a virtual tour that really engages potential buyers? What do you need that puts your personal touch front and center and sets you apart from all of the virtual tours online today? You need a powerful, signature virtual tour.
A signature virtual tour means that you are a part of the video – welcoming viewers to the home, taking them on a tour, and then thanking them for stopping by to view your listing.
That means you, or your voice, appears 3 times:
You appear at the beginning
Your narration appears during the virtual tour
You appear at the end
I'd like to show you just how powerful a great virtual tour can be when done really well. Jay Agoado, one of my EVOLVE coaching clients, really wanted to step up his marketing to attract buyers, as well as to offer a much higher level of service to his sellers. He also wanted to attract other potential sellers. So I challenged him to create his own video.  I gave him a basic plan and he ran with it. He spent some time learning how to create a signature virtual tour that includes his own personal touch. Take a look at one of Jay's virtual tours. I'm very proud to say that he's done a great job here. He's relaxed, he's professional, and his photography is well done. This is what a signature virtual tour should look like!  What is really important to understand here is that Jay not only is selling this home, he is selling himself.  That is what a great video can do for your business!!
When I discuss virtual tours with my coaching clients, I often hear them say, "Denise – that looks way too complicated. Uploading basic photos is much easier, and it's much less time-consuming. I'm a busy agent. I don't have enough time in the day to do this as well."
And my answer is always this: If you want to stand apart in today's market, with the kind of technology that today's sellers and buyers expect, you simply must step up your online marketing.
If you're not sure where to start, check with your office, your office staff or your company, and find out what resources are available to you. For the highest quality virtual tour, hire a photographer to create your whole tour for you, including filming you at the beginning and end of your tour. You might even expand the idea one step further and while narrating your tour, include one additional scene where you are personally highlighting a particular feature of the home.
If that's more than you can afford when starting out, you can use something as simple as a Flip video camera (this is not your smart phone!), take video photos of the house, take a second video of yourself, and then pull them together into one tour. If you're going to do it this way, use a tripod to take the highest-quality video you can. Too often agents try and take a walking tour of the home, which rarely turns out to be the quality that you need.
Occasionally I'll hear from an agent who says, "I create virtual tours for my high-end homes, but not for my 'bread and butter' listings." I'm always so disappointed when I hear that because it's not just about pleasing a current seller who expects top-notch marketing – it's also about attracting buyers and potential sellers. In any price range! It's about making sure that you generate all the 'bread and butter' business you need to keep your income stream running. Talk about a positive, impactful statement to all the low and mid-priced sellers out there who might not expect that they would get the same level of marketing as a high-priced seller! You're saying, "You matter. Your business matters. I treat every client of mine with the same high level of client service." Now, that's impactful.
Here's the beauty in all this. People are looking online to find homes. They're also looking online to 'virtually' interview potential listing agents before they ever even talk to them. If someone watches your virtual tour and compares it to other agents' marketing tools – WOW – do you have a way to impress them. I know agents who have had sellers call them and say something like this: "John – your virtual tour on 2395 Quail Drive is really beautiful. I'd like you to list my property as well." How about that- a virtual tour that turned into a listing presentation, without needing to present in person! That's powerful. That's taking virtual tours to a whole new level.
If you're not currently doing virtual tours, I want you to consider adding virtual tours to your marketing arsenal.  Virtual tours, done right, can be an integral part of your marketing package. If you're doing virtual tours only once in a while, I want you to start doing them for every listing that's fit to photograph. If you're doing them now, but don't have the engagement factor of your face – or your personal touch – on them, I want you to add that piece.
These days, every agent needs powerful, professional, impressive tools in their marketing tool bag. Signature virtual tours should be one of the most important tools you have.