Shawn McNeal loves rich colors, elegant patterns, artistic flourishes, and classic understated design. All of that might seem like it contradicts itself, but our design team worked closely with Shawn to create a beautiful brand that she can use to launch her marketing. First is the classic red, black, and charcoal color palette, which sets a luxurious and dramatic stage for her content. Her classic monogram can be framed vertically as a minimal sidebar or centered when needed. Her headline and signature fonts look traditional most of the time, but come equipped with swashes for special occasions.
Finally, we have the modern tone-on-tone pattern in her footer. It's a modern take on classic damask swirls, and just enough flair to add a feminine touch without overpowering the rest of the content. Balance, fun, and style come together for Shawn in her new branding, and we're excited to see where she takes it.
---
Call us at 360-527-8904 or email [email protected] today!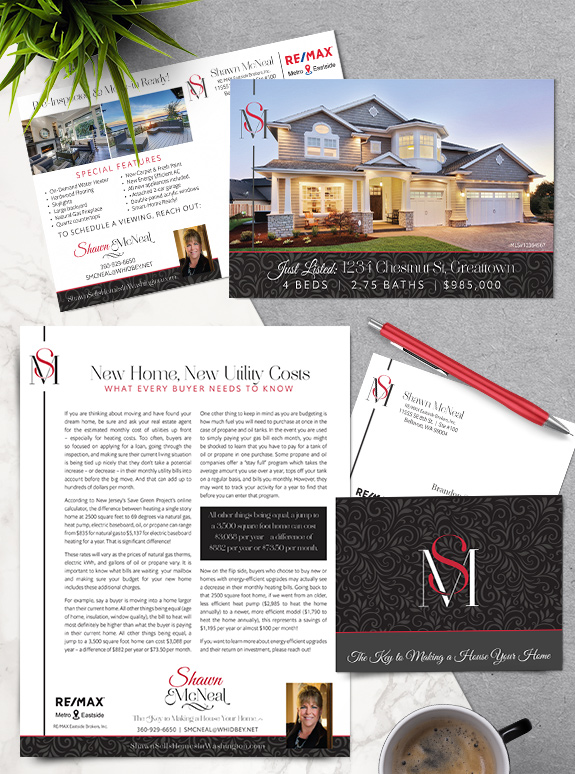 Curious about how your personal style can be represented in a professional brand? Book a branding consultation today!