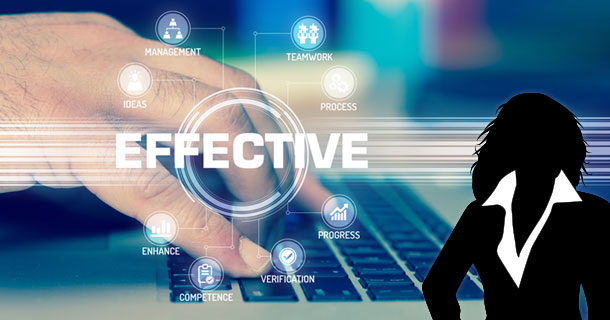 All this month in Club Zebra we are talking about technology! No matter your relationship with technology, this is a great time to do an assessment of how technology is, or isn't, working for you. Take a few minutes and ask yourself these questions:
1. Is the technology I use in my business saving me time or costing me time?
This is a great question that you should be asking! Most agents have opted-in to technologically-based solutions and also have solutions they are required to use. While these solutions may be designed to be more efficient and environmentally-friendly, they can often take more time because the agent isn't comfortable with the process. Think about things like:
Ease of using your database
Closing an electronic transaction file with all the required emails, texts, and other communication from the transaction
Updating your website
Sending event invitations
Did these take more time than they did previously? If so, then make an investment of time to either learn the system correctly or see if that is something you can outsource. Unless you take this step, this will be a silent drain on your time and a source of frustration every time you need to perform that task.
2. Am I spending money on technology I don't need?
I call this spending your business to death! I hear agents talking about a service they ordered or something they signed-up for with the intention of using it down the road, but they don't take the time to learn what they need to know to put it to use. If you know you don't have time in the next 60 days to learn it, cancel it! Grab your credit card statement right now and track down those charges!
3. Does the time I am spending on technology equate to $$$?
Around 2008, as the housing market was seemingly spiraling out of control, agents were jumping on the social media bandwagon, convinced that email and social media was the wave of the future and anyone who didn't hop on board would be left behind. However, as the market picked back up, it was evident that there were winners and losers in the race to dominate the online real estate space.
What we have found that works is a dedication to posting blog and photo content that is relevant to the local market. That content must have its own personality and showcase your expertise to work well. However, if you are spending hours browsing social media without a plan, that is not an effective use of your time and is unlikely to drive business your way. If you are a content creator, be a content creator, but don't kid yourself that you are spending quality time generating leads if what you are doing is lightly contributing to the conversation. That might keep you somewhat connected to past clients, but it is unlikely to drive the income side of your business.
4. Is my technology-based communication style hurting my effectiveness with leads and clients?
Before you send a text or email – rather than picking-up the phone – make sure you ask yourself, "How does this client prefer to be communicated with?" If you're not sure, I recommend you ask your client. If they haven't spelled this out for you, use their leading communication as a clue. Meaning, if they called you, then you should call them back unless they have specifically asked you to send them information in an email. However, even then I would later follow-up with a phone call to see if they had further questions.
I have heard of so much conflict and issues happening over email and texting – issues easily solved once voice-to-voice communication came back into the mix. Don't let your business be a victim of miscommunication or missed communication!
5. What do I do if I don't have the time to learn a tech solution that will save me time?
It is ironic, but it's true. Sometimes we are so busy trying to stay afloat that we don't have time to learn something new that would really make our lives easier. Interestingly enough, this is also one of the arguments against hiring an assistant. "I can't hire someone to help me manage everything I have to get done because I don't have time to hire and train them."
Guess what? You are never going to get out of the time crunch you are in UNLESS you take the time to learn the technology or hire the assistant. This is an investment of your time in yourself and it is necessary to be able to leverage your time, to become more efficient and productive. A little bit of pain now can prevent stress later – remember that!
6. What areas of my business could I really use a tech solution for?
In addition to the technology your job requires – knowing how to use the MLS, knowing how to use an online signing program, email, creating the transaction file – there are also some areas that agents could really use a tech solution for. Namely, managing your schedule, tasks, and your database.
Any tech solution needs to fit your individual working style, your visual style, and your tech comfort level. For example, many agents like organizing their world with Google Calendar because it is available on the phone, desktop, and tablet. It also has useful features like viewing multiple calendars at once, color-coded appointments, and more. Others prefer the calendar in Microsoft's Outlook program. Both Outlook and Google Calendar can also help you manage tasks, but other agents use something else like Monday, Trello, or another solution.
If you feel like you are missing tasks or don't have a handle on your appointments, I encourage you to explore your options by watching how-to videos and demos before you commit. A search on YouTube for a "beginner guide" or "features" of a solution you are curious about can quickly tell you if it is the right one for you.
7. Is my email under control?
Spoiler alert – for most agents, the answer is a clear NO. How do I know? Here are some clues:
Most agents don't have rules for how to file emails so that they are easy to find and archive.
Most agents don't file emails at all and don't delete anything, leaving them with thousands and thousands of messages in their inbox. This makes it very easy to miss an incoming message. Doesn't that stress you out?!?
Most agents don't know how to even start to get this under control. Even worse, when mailboxes get too big without a system for deleting and archiving, messages can get corrupt and take down your inbox!
If this conversation is giving you stress, take a breath right now. I am going to tell you how you can start. If you have fifteen minutes right now, you can begin to take control.
Did you know that most inboxes will let you sort by sender, by date, by subject line, and so on? Start now by sorting by sender. That will group together all messages sent by the same person or vendor. Now look for emails from vendors or companies that you no longer want to receive. Since you have a group of them, you can unsubscribe and then delete them all at once. I bet you can delete thousands of unwanted emails in a matter of minutes with this method. Then it is just a matter of creating file folders and filing everything else. If you can spend 10-15 minutes a day on this for a couple of weeks, your inbox will be a different place by the end.
Don't underestimate the benefit technology offers your business – or the detriment that the wrong technology choices can have on your business. Do a "technology assessment" today and determine what is working and not working with your technology – then make the changes you need.
If you liked this content, join us for more!
---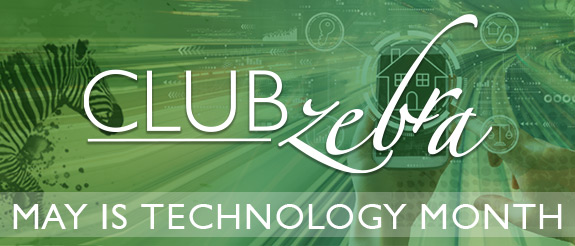 All this month, we are talking about technology in Club Zebra!
---
Now you can join Club Zebra for FREE!
---
Member benefits include:
– Denise Live every Tuesday morning at 9:00 am –
– Market Survival Guide first and third Tuesdays at Noon –
– Full access to loads of Technology and Business-Building tools in the Vault –
– Articles for your clients and infographics to post on social media –
– Take your tech to the next level with Club Zebra –

---
By Denise Lones CSP, M.I.R.M., CDEI – The founding partner of The Lones Group, Denise Lones, brings nearly three decades of experience in the real estate industry. With agent/broker coaching, expertise in branding, lead generation, strategic marketing, business analysis, new home project planning, product development, Denise is nationally recognized as the source for all things real estate. With a passion for improvement, Denise has helped thousands of real estate agents, brokers, and managers build their business to unprecedented levels of success, while helping them maintain balance and quality of life.