When an agent's website matches their social media profiles, it creates a sense of reliability and official integrity. Viewers intuitively know that the care and effort that went into creating a united look means the agent is active and invested in their online presence. Gina Garcia's digital marketing goes one step further and matches her print marketing as well. We created coordinated graphics for her social media and Google business page that match her website. This synergy makes it easy for past and potential clients to find and recognize her.
We can help you create a unified and modern look across all your digital marketing platforms. Our Social Media Tune-up package covers banner images for the most popular social media website, an audit of the information displayed on each page, and updates to your "about" section to synchronize the contact info, bio, and message on each page. Ready to level-up your social media presence?
---
Call us at 360-527-8904 or email [email protected] today!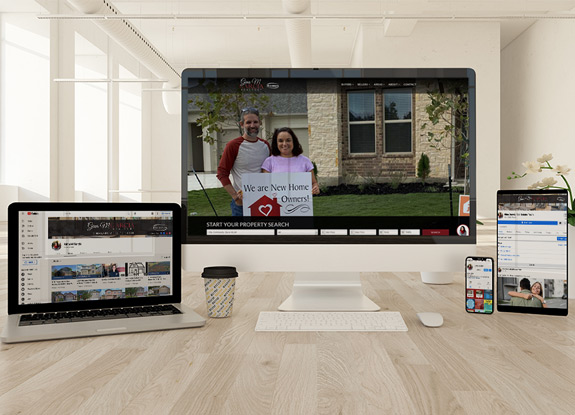 Curious about how your personal style can be represented in a professional brand? Book a branding consultation today!