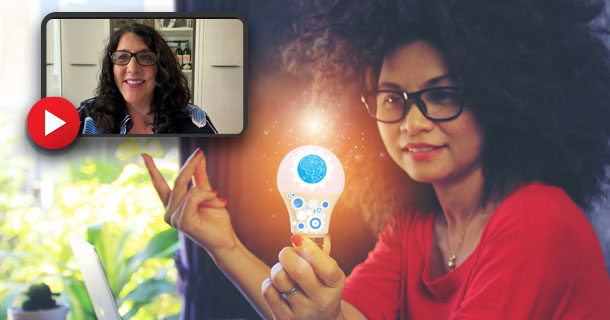 I've worked with a lot of agents who have big, sparkly campaign goals. For example, they wanted to start a blog or have a regular video feature on their website. However, if you think you can execute a plan that is mood-based, it's not going to happen.
Instead, you need to have a realistic plan with a realistic time-line. You also need content ideas set up before you even start. When you're up against a deadline, it's far easier to follow the steps you've prepared than to think of something on the spot. (This is especially true for digital content creation!)
Here's an example: A few years ago, a client came to me and said, "I really want to start posting several videos every week."
"That's a worthy goal," I said, "But tell me what your average week looks like now. Can you realistically and consistently fit that work in every week? What if the market picks up? What if a transaction gets demanding?"
Turns out, they didn't have a lot of extra time to film, edit, post, and promote their videos. So instead, I told them to plan for interruptions and a start-and-stop schedule—as in they may have to stop making videos because a client needs them elsewhere. The point is that planning effectively requires a realistic guideline.
Together, this client and I put together a video plan for 1 year. In that 1-year plan, we chopped it up even further to make content creation easy by setting a theme for each month. By planning the theme for each month, you can stock-pile little ideas when they come to you and then have a lot of content the month you need it. Each week was set to post 1 or 2 videos, which adds up to 4-8 videos a month.
That doesn't mean you need every week be perfect in order to schedule this video creation. Instead, you can get 4 videos done at once and post them throughout the month. You can set aside a "video creation day" once or twice a month to get this done. That is so much easier than trying to do everything on the due date several times a week. Don't try to schedule your content creation for every Monday at 9:00am, because I guarantee you that something will come up at that time to derail your plans.
Whether you want to make a video campaign, a social media campaign, a blogging campaign, or a digital ad campaign, the secret is to break it into manageable piece and plan for unexpected interruptions. Those interruptions can be spontaneous (like software failure, a client emergency, or getting sick) or predicted (like a vacation or the seasonal market rush). Realistically set aside time each month to get all 4 videos done based on the demands of that month. Plan a back-up time as well, in case things go sideways.
Finally, have a plan for when you drop the ball. Unexpected things happen, so don't let one bad month destroy your whole campaign. Maybe you need to re-schedule that month's theme or combine it with another month. Don't get discouraged—you planned for this! Take a deep breath, adjust the plan, and carry on.
By taking the plan from a big, labor-intensive, scary project, and breaking it into little chunks, it made the goal easier to achieve on a consistent basis. Having a campaign plan that accounts for your realistic time-line and adds in a little grace for when things inevitably take a turn is the best way to achieve your marketing goals.
If you liked this content, join us for more!
---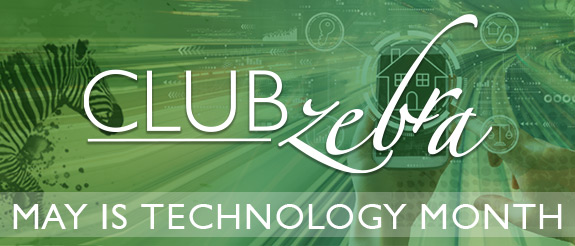 All this month, we are talking about technology in Club Zebra!
---
Now you can join Club Zebra for FREE!
---
Member benefits include:
– Denise Live every Tuesday morning at 9:00 am –
– Market Survival Guide first and third Tuesdays at Noon –
– Full access to loads of Technology and Business-Building tools in the Vault –
– Articles for your clients and infographics to post on social media –
– Take your tech to the next level with Club Zebra –

---
By Denise Lones CSP, M.I.R.M., CDEI – The founding partner of The Lones Group, Denise Lones, brings nearly three decades of experience in the real estate industry. With agent/broker coaching, expertise in branding, lead generation, strategic marketing, business analysis, new home project planning, product development, Denise is nationally recognized as the source for all things real estate. With a passion for improvement, Denise has helped thousands of real estate agents, brokers, and managers build their business to unprecedented levels of success, while helping them maintain balance and quality of life.