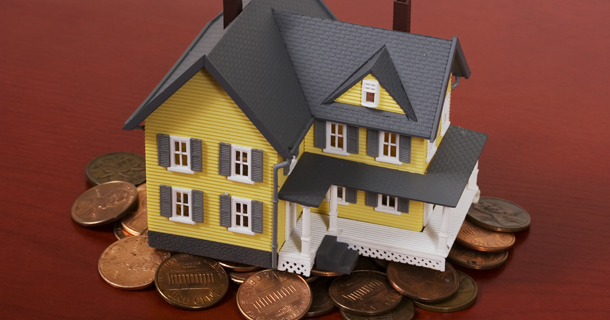 Every year in December I take time to look back at what the year has brought … and forward to what our industry can expect in the coming year.
2011 was another year of turmoil when we most needed stability. 
Civil unrest continued at high levels in many locations around the world.  Many countries and communities faced changes in leadership.  Leaders resigned or were forced out; at least one key leader was killed.
Financial uncertainty plagued many, not just in the United States, but across the globe.
Natural disasters played a part in the turmoil as well.  From the 9.1 magnitude in earthquake (and subsequent tsunami) which struck Japan, to flooding in Rio de Janeiro, a volcanic eruption in Chile, famine in Somalia, and many, many more events, Mother Earth wreaked havoc on many this year.
In North America, we were immune from many of the natural disasters which hit some parts of the world so hard.  However, we had plenty of man-made disasters to deal with.
Regardless of your political affiliation, you can't help but be disappointed that the United States economy continued to stumble.   For those of us on the outside looking in, there's a high level of frustration that things aren't getting better … and many unanswered questions as to why not.
Foreclosures reached record levels.  Consumer confidence was low.
The Census Bureau has reported that over 40% of all Americans are categorized as "poor" (income of $22,314 or less for a family of four).  Although there's lots of debate around this issue (The Heritage Foundation raised some great questions about the typical "poor" family, because their research shows nearly 2/3 of these households have cable or satellite TV, nearly 3/4 have a vehicle (and almost 1/3 have two vehicles), 1/2 of the households have a personal computer (and one in seven have two or more computers), the fact is that many Americans previously owed a substantial part of their wealth to real estate.  And much of that wealth has evaporated with the changes in the real estate market.
There were, however, real estate opportunities in 2011.  Interest rates remained at record low rates … and there was an abundance of inventory from which buyers could select.  Our industry lost many agents and forced those left to sharpen their skills…our industry will be stronger as a result of this.
However, I think it's fair to say that for most Americans, 2011 represented a year of disappointment in spite of the occasional bright note.
So what can we expect in 2012?
I wish I could tell you everything will magically improve once the new year rolls around, but that's not the case.
Until the government takes action, consumers will continue to be nervous about the national debt.  As of this writing, there's not a plan in place to address that issue.  Consumer confidence, which has rebounded recently, could plunge again without proactive work on the government's part to address a variety of challenges it faces.
However, I do think that 2012 will be a year of stabilization – and that's something we desperately need.  I want to share four of my 2012 predictions with you:
Credit should soften, making mortgages somewhat simpler to obtain, if the economy continues to recover.
Housing inventory will stabilize.  As foreclosures decrease, there will be a shift in inventory.  Because financing is still a challenge for builders and developers, we will continue to see record low levels of new home construction inventory.
The national unemployment rate will decline.
And many, but not all, parts of the country will see housing prices increase.
We've learned a lot of lessons over the last several years – some of them hard, some of them heart-breaking.  There's no doubt that our economic struggles have done one very important thing for us:
They've forced us to be aware of our own financial patterns.
Americans have had to take a look at money – how they make it, how they spend it, and why they are willing to be in debt.  As painful as it's been, the long, hard look at money will ultimately benefit our country – and each and every one of us on an individual level.
Clearly, there are still opportunities in our economy for both buyers and sellers.   The fact that our industry still has challenges doesn't mean you should quit … it just requires you to continually recalibrate what you're doing so you can best assist your clients.