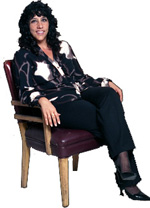 Q:  Denise, can you tell me what the going market pay rate is for real estate assistants?
A:  That's a great question, but one with a complex answer. How you pay someone will depend on whether or not they are licensed, what kinds of duties you expect them to perform, and how motivated you are to keep them on your team. There are basically three ways to pay assistants – hourly only, hourly plus a bonus, or commission only. To determine an appropriate hourly rate, do some research on what good admin assistants are paid in your area. That's the kind of person you want to attract, and you'll need to be competitive in the marketplace to get someone good.
If you want to build in loyalty, and ensure that your employee's compensation helps keep them motivated, you may want to add a bonus to their hourly wage. This could be based on sales volume in dollars or numbers of transactions, or could be based on something else entirely. It's a good idea to offer a bonus of some sort for any business your assistant brings to you.
Finally, some assistants are paid on commission only. The challenge with this arrangement is that it offers little in the way of security to your assistant, who will be eyeing your paychecks enviously and figuring that, if they're not going to have any security anyway, they might as well get their real estate license! Most successful arrangements that I've seen are based on the hourly wage plus bonus model of commission.