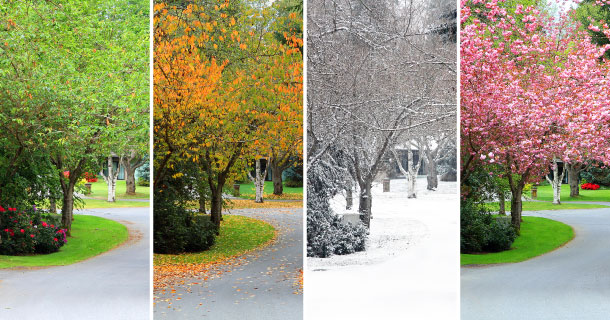 The real estate market has certainly seen its ups and downs over the past 10 years.  If you are a real estate agent that has been in the business longer than a decade you have been witness to a dramatically changed real estate climate.
Gone are the days where you can simply hold a real estate license and expect to call yourself a real estate expert.  Today's true professional has to be like a warrior, able to fight for your clients in a multiple offer situation and able to fight off the negativity of other agents complaining about how tough the market is.
Would you prefer the market of 2009 when listings were plenty and buyers couldn't get approved? I don't know too many agents that want to go back to that period of time as it was brutal.  The real estate business is like the weather and the constant climate change challenges even the most experienced agent.
Don't expect to sell real estate the same way you did back then. Like a change in the weather, you need to be ready for whatever the climate has to offer.  You wouldn't go skiing in a bikini and you wouldn't go to the beach in a parka.  One of the biggest complaints agents have in today's market is that they don't know how to handle the ever-changing market conditions.
In a market like this put on your warrior outfit and get out there and fight for your buyers and stop waiting for sellers to find you.  You need to campaign strong and hard for the elusive seller who knows they hold the stronger hand in this market.  And never give up hope that the market isn't something you can handle because if you simply go back to good old fashioned client care practices coupled with a warrior-style work ethic, you are sure to win in this market.
In a market where we hear about declining inventory and rising prices, you have to be the guiding light for your clients.  And while that might mean working harder or longer than your competition it can also mean simply working smarter.  Working smarter means never giving up and never stopping the hunt for the elusive seller.  If you aren't actively marketing for listings right now you may want to change with the climate and start an aggressive seller campaign.  Sellers are out there but you can't rely on them coming to you anymore, in a market like this you have to find the sellers.
Don't let the changing real estate climate intimidate you; embrace it, dress for it, and own it!!