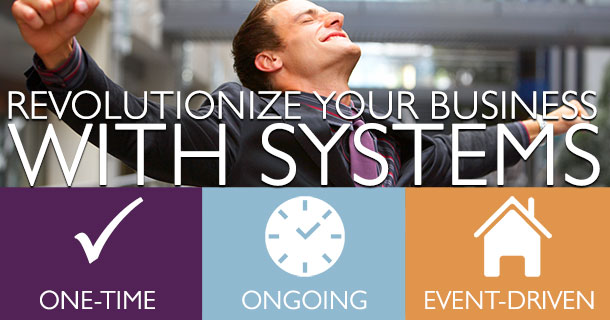 June 25TH – BOTHELL, WA
Tired of reinventing the wheel all the time? Wish that you had the tools to compete and walk into a listing presentation with confidence? Feel like you are falling behind your competitors when it comes to lead generation? Are you not getting the past client referrals that you should?
Once you have your systems in order – your one-time, ongoing, and event-driven tasks – you can stop looking over your shoulder and feeling like you aren't doing all you should be doing. You can actually relax when you have a lull in your business because you know that another transaction will come up because you have done what you need to do to secure that future business. You can stop wasting time preparing for listing presentations that you aren't winning because you will finally have the tools to "WOW!"
Join Denise Lones as she helps to simplify your business – and your life! You should not miss this dynamic one-day event!
June 25th, 9:00am to 3:30pm, Issaquah, WA at the Bothell Hilton Garden Inn. Includes lunch and beverage service. Free event wi-fi available. Cost $39 or $89 with 5 Washington State approved continuing education credits. Register online or by calling 360-527-8904.