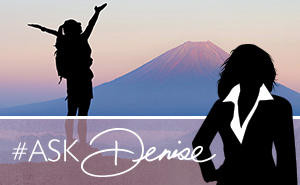 Q: "Denise, I just closed five properties this month – my busiest month ever! My pipeline is about empty, but I don't even care. I need some rest!! But the other side of me is thinking I better not take a break and get revved up for the next mountain. What do you think?"
A: I think you need to know thyself. Are you the type of agent who can take two weeks off, enjoy the moment, and then get back to work and take action? Or will two weeks turn into a month and the next thing you know the summer is over?
If you are the latter, it is important to have some rules around your time off and have a plan for the action you are going to take when you are back in the saddle along with some accountability to go along with that. Perhaps scheduling a planning meeting to get revved back up with your broker or another agent you collaborate with will be enough to get focused. Or call up some past clients and offer to do a market report on their property when you get back. Those appointments can help you get back into work mode after your break.
Good work and congratulations!