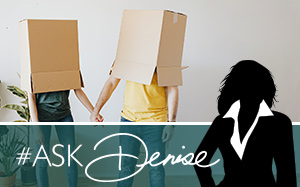 Q: "Denise, I have been working with some buyers for a few months now in a highly-competitive market. We have written a few offers and have not been anywhere near the top of the pile of offers that have come in. Despite this, they aren't understanding the reality of the situation. Just today they wanted to make an offer below list price for a property that just came on the market and has dozens of showings. I can't get them to see the light!"
A: Many real estate professionals find themselves in this situation for a number of reasons – you can't be 100% sure that the house won't sell at the price your clients are offering, you don't want to push your clients too hard because this is actually business in front of you that is willing to write an offer, and it doesn't take that much time to write an offer these days, right?
All of these things are true, but you can and should strategize your client's next step based on what is currently happening to inventory. That will require you to reach out to area listing agents and see how many offers were received. It might require you to learn about final sales price to list price ratios.
Once you have gathered this information, meet with your clients and have a frank discussion. Share your findings. Show the final results of their past offers and how those actually stacked up against the final sales price of those properties. Then put it on them to determine their next move. They may share that although the top end of their budget was $Y, they were really uncomfortable spending more than $X. That is great information to have because then you can create a new strategy.
Be strong and be a leader in your buyers' search!