Be unique, be yourself—especially if it's completely different from anything else. Eclectic design styles embrace their quirks and make it easy for their clients to remember them. They know they have something unique to offer and put it on display. But wouldn't this limit the number of potential clients attracted by the brand? Maybe, but just like no one goes to a Coldstone Creamery for vanilla ice cream, Eclectics know that the right clients will be attracted by their strengths and personality.
From unusual color choices to abstract ideas and images, nothing is off limits for this design style.  In fact, Eclectics who opt for something a little (or a lot!) out of the ordinary are rewarded with amazing opportunities to open up conversations with potential clients. Here are three eclectic designs:
Cindy Chase – A collection of patterns that include plants, chevrons, and paisley should class terribly, but they're simply applied in white on colorful bars. Her citrus-y palette always stands out.
Jane Maxon – She loves animals and loves working with their people almost as much. As many pet owners know, buying and selling homes with animals presents unique challenges, and Jane is prepared to help.
Kim Schaff – Bubbles, bubbles, everywhere! Kim is known as the Bubble Lady because she uses "blowing bubbles" to help her clients breathe through the stressful parts of their transaction.
Eclectic brands take a little extra courage to commit to every day, but if it's too wild for you, there are more design styles that could be a better fit. We have seven other styles: Artistic, Bold, Classic, Dramatic, Elegant, Natural, and Understated. Your design style may be one of these or a combo of two. Stay tuned for more info about the other design styles, or take our free Design Style Analysis to find out your personal design style.
To talk to a branding expert and discover how branding can make a difference in your real estate business, call us at (360) 527-8904, email [email protected].
---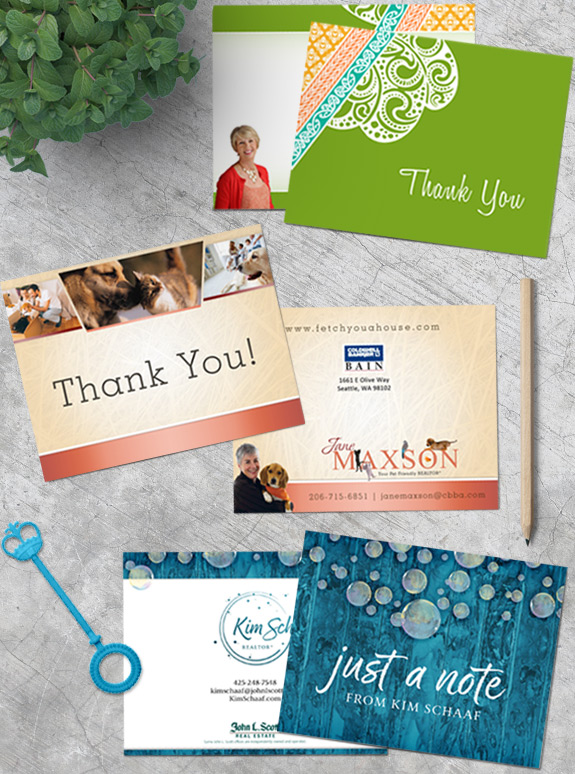 Curious about how your personal style can be represented in a professional brand? Book a branding consultation today!