It might be old news, but interest rates are still at historic lows. If your clients are on the fence about entering the market right while things are heated, show them how much waiting around could cost them in interest. Whether it's their first mortgage or their fifth, low interest rates mean more buying power.
The 2-page branded template combined with a prepared amortization Excel table makes your job just a little bit easier. You can select price-points that will resonate with your target demographic. This is a great way to work smarter in your marketing and get stellar results.
Want to learn more about how you can have these systems built with your own beautiful brand? Call us at 360-527-8904 or email [email protected] today!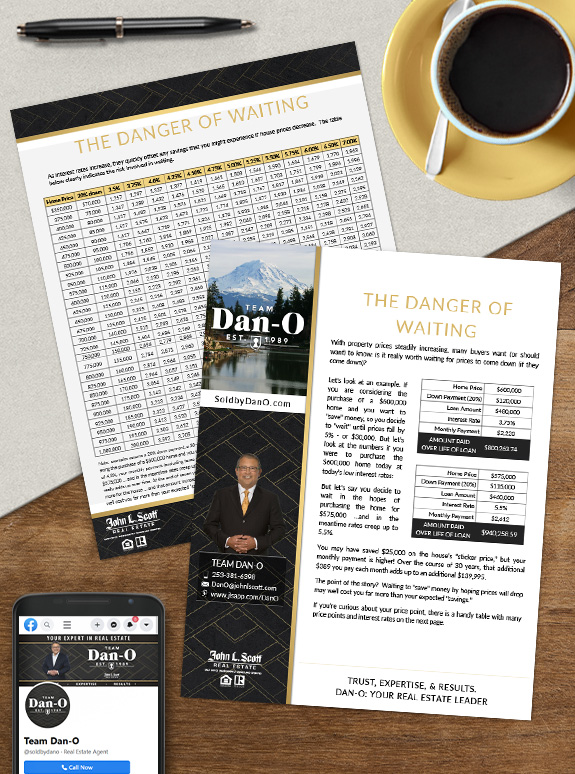 Curious about how your personal style can be represented in a professional brand? Book a branding consultation today!