One of the many tried-and-true paths to success is teaming up with a great partner. Lisa and Justin aren't just life partners, they're a successful real estate team who work well together by balancing their strengths.  Their branding highlights their partnership in several different ways. Their logo features a split-roof house, representing two 2 people with a shared foundation.  Their joint picture is another way they present a united front to their clients. The brush script unifies their names and adds a personal touch on special occasions.
They wanted a design that would be a little mid-century modern, with the emphasis on modern. To achieve that, we established a light and open layout style with an orange slice of mid-century pattern complimenting the deep blue marble texture. The classic serif and sans-serif font give the content a timeless look while being easy to read.
---
Call us at 360-527-8904 or email [email protected] today!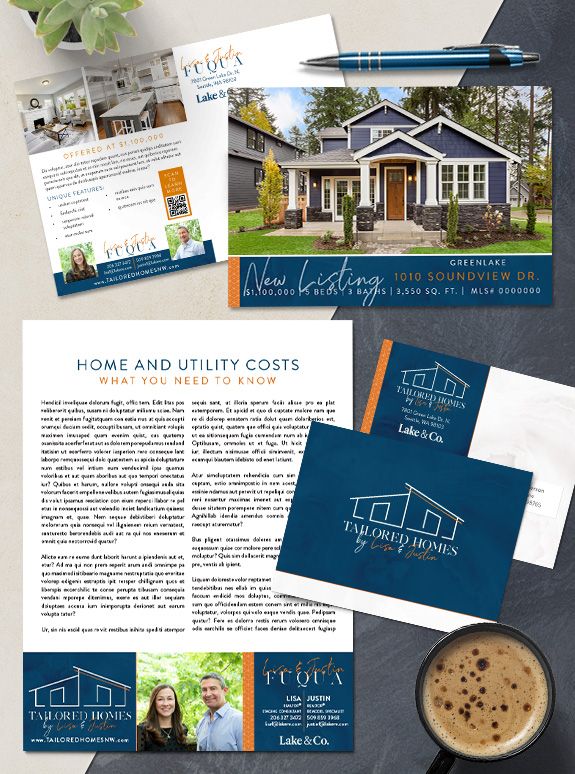 Curious about how your personal style can be represented in a professional brand? Book a branding consultation today!